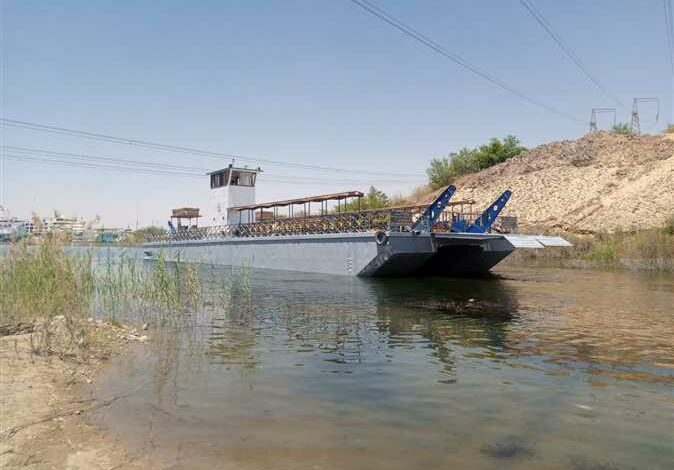 Aswan Governor Ashraf Attia announced Saturday that a second Nile ferry, belonging to the tourist city of Abu Simbel, will now operate to transport goods from Sudan alongside 10 more buses and transport vehicles.
He said that it will join the fleet of ferries carrying buses and vehicles transporting goods from the Qastal land crossing with Sudan, in addition to ferries of the armed forces.
Attia stressed the swift implementation of procedures to deal with arrivals from Sudan, alongside the accommodation of various services including ready and dry meals, medical teams, and psychological support through the mobile and fixed clinics of Health Ministry.
Logistical services and transportation with additional railway trains in coordination with Transport Ministry will also be provided, he said, alongside buses to facilitate the movement of passengers towards Cairo and other Egypt governorates.
Attia added that coordination is in place with the heads of government agencies in Aswan to overcome all obstacles, and with civil society institutions, NGOs, and youth volunteers to provide health and food services.
Egypt aids Sudan
The President of the Transitional Sovereignty Council and Commander-in-Chief of the Armed Forces in Sudan General Abdel-Fattah al-Burhan thanked the Egyptian President Abdel Fattah al-Sisi and all of Egypt for aiding the Sudanese people during their ordeal.
During a telephone interview with the Egyptian satellite channel "AlQahera News," Burhan said that "the Egyptian people are no strangers to the Sudanese, and their generosity and reception of the Sudanese is ancient. In every ordeal that befalls Sudan, they are closer to the Sudanese."