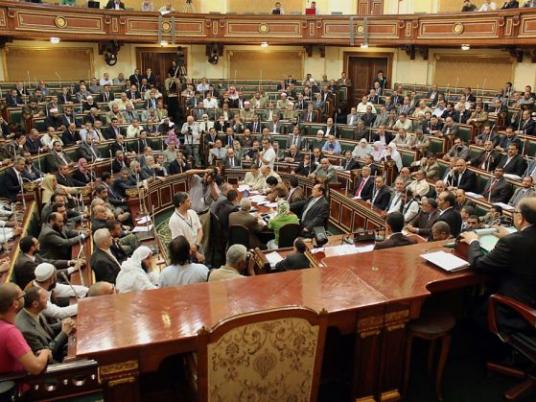 A member of Egypt's House of Representatives Dalia Youssef submitted an early day motion to discuss sexual and extremist content found in several children's books circulating on the market.
Youssef presented the Parliament's Culture, Media and Antiquities Committee with some of these books during a meeting on Monday.
These books incite hatred, she warned, as they feature graphic stories about slaughter, wars, and frightening pictures of Islamic conflict.
She said that several of these books for children as young as five also feature the rape of girls, as well as teaching sex to boys as young as ten.
"We are waiting for the Culture Minister to attend," Youssef said.
The committee summoned Culture Minister Enas Abdel Dayem, the head of the National Press Authority, the assistant Interior Minister for Censorship of Works of Art, the head of the Central Authority for the Censorship of Works of Art (CACWA), the General Organization for Import and Export Control (GOEIC), the head of the Consumer Protection Authority, and the Chairman of the Board of Directors of Dar al-Maaref to discuss the issue in another meeting, and prepare a legislation countering the issue.
For his part, the head of CACWA Khaled Abdel Jalil said that his authority has no control over any publications.
Regarding being summoned by the parliament, he said "I'll respond to the parliament at any time, but we are not the competent authority in this issue."
Edited translation from Al-Masry Al-Youm