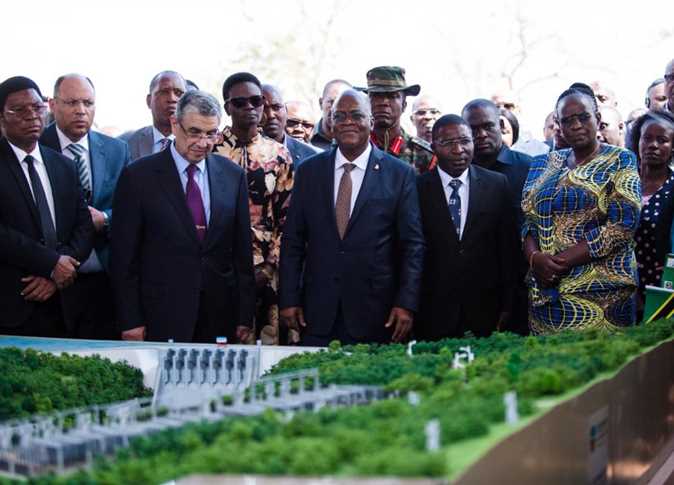 Egypt announced participating in the inauguration ceremony of filling the Julius Nyerere Hydropower Plant and Dam in Tanzania on Thursday.
On this occasion, Egyptian Foreign Minister, Sameh Shoukry, affirmed Egypt's keenness to develop the Nile Basin countries, by contributing to infrastructure projects and electricity generation projects.
Shoukry stated during the inauguration ceremony, that the project was built by Egyptian and Tanzanian hands at a total cost of about US$9.2 billion.
There is also a hydroelectric power station with a capacity of 2,115 megawatts.
He stressed that the project will have an important role in the life of the Tanzanian people.
Ayman Attia, Egyptian engineer and director of the Julius Nyerere dam project, said that the will of the Tanzanian people was the pushing force behind the implementation of the huge project.
There were many challenges, including the coronavirus outbreak which affected the project after factories that supplied the equipment were closed.
Attia also stressed that the collaboration between the Tanzanian people and the Egyptian government was resulted in overcoming the challenges facing the project, pointing out that the inauguration will be on two main phases.
The project did face many issues at the beginning, including the lack of roads, Rafi Youssef, Vice President of the coalition implementing the dam project, said, adding roads were paved in order to transport the heavy equipment used in the construction of the dam.
The dam will start generating electricity after the completion of the installation of all turbines, with operation scheduled in 2024.
The Julius Nyerere Hydropower Plant and Dam project aims to generate electric power with a capacity of 2,115 megawatts and provide electric energy needs in Tanzania.
The project also aims to control the course of the river's water throughout the year, especially during flooding periods.