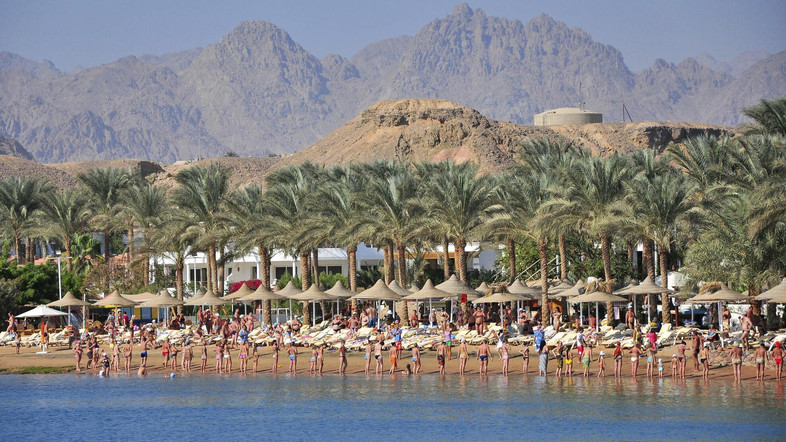 Prime Minister Mostafa Madbouly held a meeting with Housing Minister Assem al-Gazzar and South Sinai Governor Khaled Fouda to follow up on the latest developments relating to the Sharm el-Sheikh development project, which aims to make it among the world's top 50 touristic destinations.
Dean of the Faculty of Engineering at Ain Shams University and a consultant to the South Sinai Governor Ayman Ashour displayed a plan to help change the world's reputation of Sharm el-Sheikh and make it even more desirable for tourists.
The plan includes diversifying the city's economic and touristic activities to include beach tourism, festivals and conferences.
Ashour said that the plan's general methodology centers on Sharm el-Sheikh's appeal, such as its unique location, which distinguishes it from other cities. He added that this project aims to make the city both a global green tourist destination and an international center for conferences, exhibitions and festivals.
Fouda stated he'd been instructed to immediately embark on developing Naama Bay and take the necessary steps to announce Sharm el-Sheikh as a green city.
Green areas are planned as a breather for the residents of the city and visitors, taking advantage of wasted open areas and using a modern remote-controlled irrigation network, Ashour said.
He added that the functional hierarchy of the city's pedestrian network will be taken into consideration and linked to a network of bicycle and exercise tracks.
The presentation referred to similar successful projects implemented in certain areas of the the governorate including the Naama Bay Corniche and King Abdullah Road.
The hotel operational capacity in Sharm el-Sheikh is about 33,000 rooms, representing about 50 percent of the total South Sinai hotel operational capacity.
The Sinai Reconstruction Authority had paved roads in the governorate at a cost of more than LE375 million by the end of 2018, and completed 80 percent of the development of the Umm al-Sid Plateau at a cost of LE100 million.
Sharm el-Sheikh recently hosted the World Youth Forum 2019, under the patronage of President Abdel Fattah al-Sisi, from December 14 to 17, 2019.