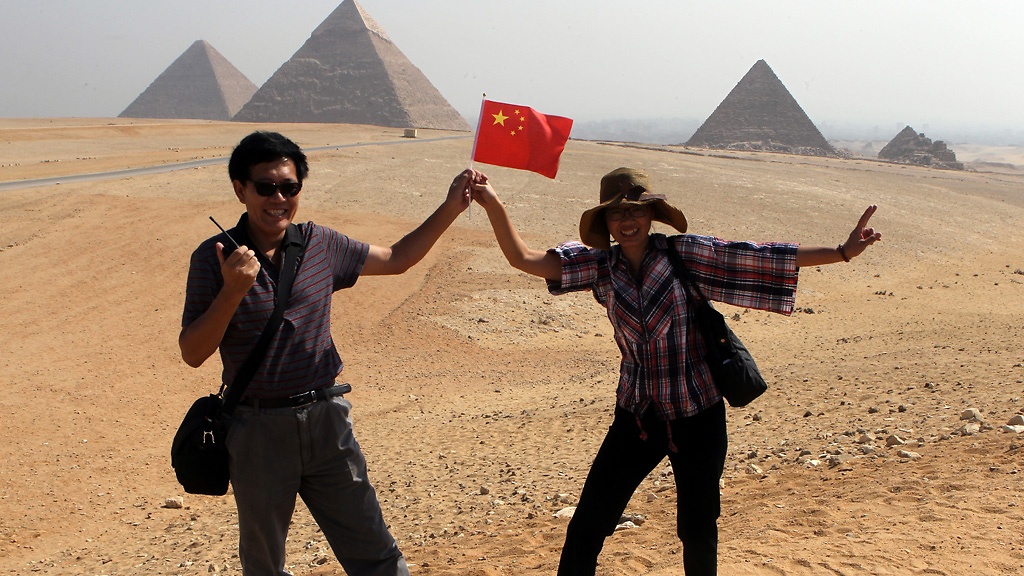 Chairman of the Egyptian Investment Group in China, Hany al-Sharqawy, and President of the Federation of Chinese Chambers of Commerce, Benjamin Wan, signed a contract on Wednesday in an effort to attract one million Chinese tourists.
Director General of the International Tourism Sector at the Tourism Promotion Authority, Mohamed Salama, and a number of MPs attended the signing ceremony in Cairo.
According to the agreement, state-owned and private-sector tourism companies will organize tourist trips for 350,000 Chinese tourists for the remainder of the year, to reach one million tourists in 2018.
Wan promised that one million Chinese tourists will come to Egypt by 2018, praising cooperation between the two countries and acknowledging the long history and culture between the two countries.
The problem facing the campaign is the lack of sufficient airlines to transport the number of tourists, due to the lack of charter flights between the two countries, said Sharqawy.
A Chinese aircraft manufacturer has offered to sell about 20 aircrafts to the Egyptian Ministries of Aviation and Tourism to be used for charter flights, Sharwawy added.
Sharqawy said in the case that the Egyptian government does not conclude that deal, investors and businessmen will be offered the opportunity to launch an airline to opperate these flights.
Edited Translation from Al-Masry Al-Youm