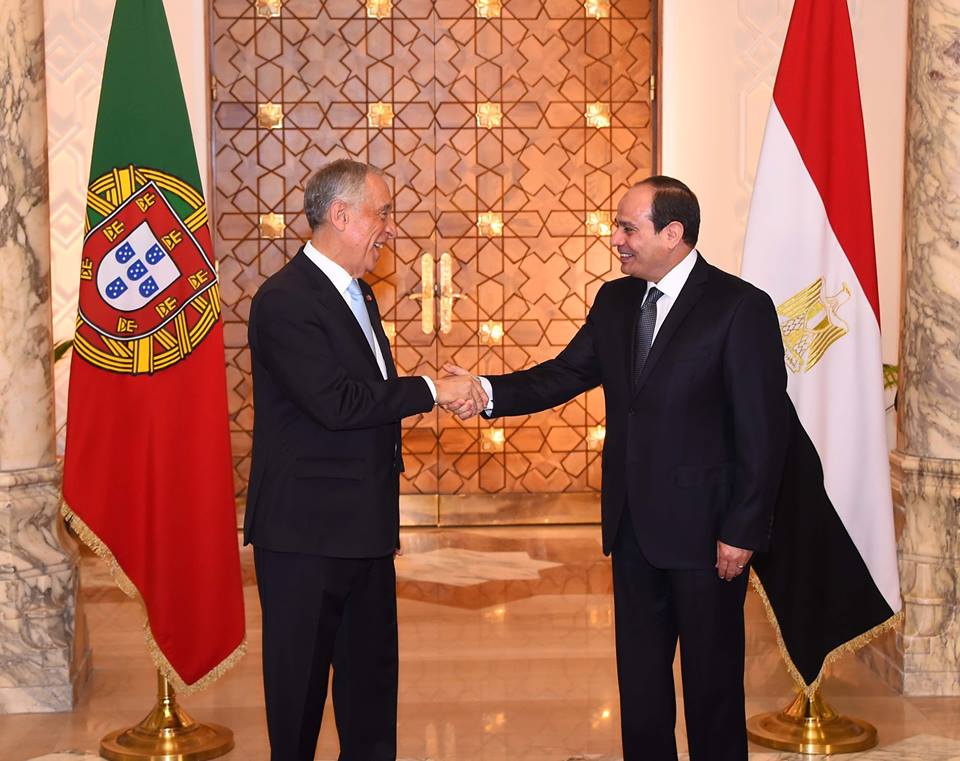 President Abdel Fattah al-Sisi said on Thursday that Egypt and Portugal affirmed their cooperation in issues of mutual concern, including fighting terrorism, organized crime, and illegal migration.
He added during a press conference his with his Portuguese counterpart Marcelo Rebelo de Sousa, who is currently paying an official visit to Egypt, that Egypt adopted a comprehensive counter-terrorism strategy against the abhorrent phenomenon.
The Portuguese president praised Egypt's role in countering terrorism on a national and international level, and in combating illegal migration. He also congratulated Sisi for being reelected for a second term.
Both leaders signed number of trade memorandum of understandings including investments in the Suez Canal Corridor.
According to the official spokesperson of Egypt's Presidency, De Sousa is paying a two-day visit to Egypt to discuss the enhancement of economic relations by signing economic agreements. This is the first visit for a Portuguese president to Egypt in 24 years. De Sousa was elected as president in 2016.
De Sousa's visit to Egypt also includes a meeting with Al-Azhar Grand Imam Ahmed el-Tayyeb, Pope Tawadros II of Alexandria and Parliament Speaker Ali Abdel Aal.