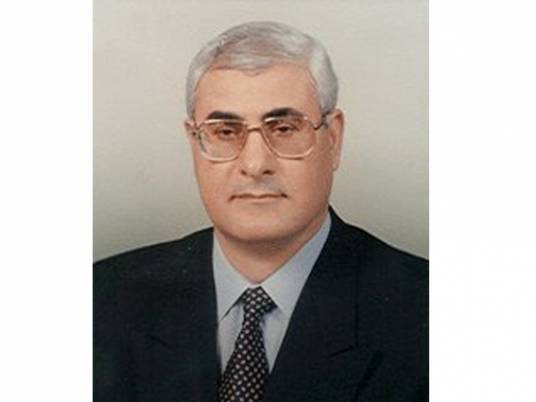 Egypt's interim president has pledged to help resolve the controversial trial of jailed Australian journalist Peter Greste, in a letter that the reporter's Al-Jazeera channel called an "encouraging sign."
Greste and two other journalists with the Doha-based broadcaster's English network are charged with spreading false news and aiding the blacklisted Muslim Brotherhood of deposed president Mohamed Morsy, who was overthrown by the army in July.
The case, in which 17 others are also charged, has sparked an international outcry and fueled fears of a crackdown on the press by the military-installed authorities.
Adly Mansour, the interim president appointed after Morsy's ouster, said he would "spare no effort to work towards the speedy resolution of the case, in a fashion consistent with the law, and that guarantees the reunion of the family in the near future."
A relative of Greste provided a copy of the letter to AFP, sent to his family in Arabic and English. The presidency has confirmed it sent a letter.
An Al-Jazeera spokesman said Mansour's letter shows that "our journalists were doing their job and have no case to answer."
"We look forward to the authorities implementing his wishes and releasing our journalists forthwith," the spokesman said in a statement.
The trial began against the backdrop of strained ties between Egypt and Qatar, which backed the deposed Islamist Morsy and his Muslim Brotherhood.
Journalists around the world have held protests demanding the reporters' release, with Washington and the United Nations voicing their support.
Greste and Al-Jazeera's Cairo bureau chief Mohamed Fadel Fahmy, a dual Canadian-Egyptian citizen, were arrested in December in a Cairo hotel suite they used as a bureau after their offices were raided by police.
Police later leaked footage of the arrest and an interrogation with Fahmy, in which he tried to explain to them how journalists work.
In past hearings of their trial, which continues on March 24, the defendants were placed in a caged dock in handcuffs and wearing white prison clothes.
The prosecution insists they colluded with the Muslim Brotherhood, now designated as a terrorist group, and falsely sought to portray Egypt in a state of "civil war."
Before joining Al-Jazeera, Greste worked for the BBC. He received the prestigious Peabody Award in 2011 for a documentary on Somalia. Fahmy previously worked for CNN.
Baher Mohamed, their producer who is also on trial, told the court that policemen shot his dog when they stormed his home to arrest him.
Britons Sue Turton and Dominic Kane, and Dutch journalist Rena Netjes — who was indicted even though she did not work for the channel — are abroad and being tried in absentia.