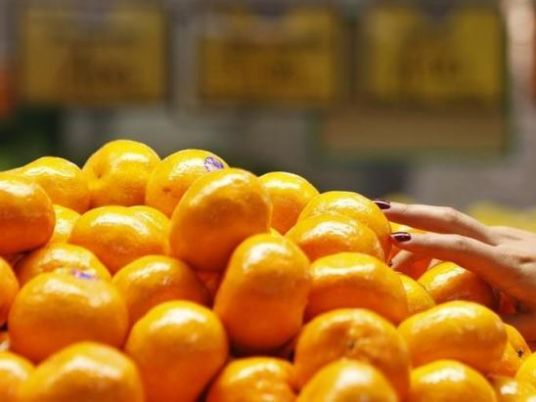 An Egyptian delegation of seven officials from the ministries of agriculture and trade is to start official negotiations with Russia in Moscow on Sunday over Russia's recent ban on Egypt's agricultural products.
The delegation is expected to offer 17 procedures to deal with 47 claims from Russia that Egyptian agricultural products violate phytosanitary measures, with a view to resuming exports to Russia.
Moscow temporarily suspended imports of fruit and vegetables from Egypt starting from September 22.
Russia's food safety watchdog Rosselkhoznadzor has cited concerns about the "systematic breach of international and phytosanitary requirements" in "massive supplies" of Egyptian citrus fruit set for export to Russia.
Officials with the ministry told al-Masry al-Youm that it has devised a bunch of correctional procedures to solve issues of Russian agricultural quarantine with the Egyptian exports of vegetables, citrus fruits, potatoes and grapes.
Among these procedures is punishing companies involved in exporting products that don't meet specifications.
A document from the Agriculture Ministry obtained by al-Masry al-Youm revealed that among the suggested punishments for violating companies is a ban on exporting and the revoking of their license.
Shortly after the Russian move in banning Egyptian imports, Sudan also suspended imports of fruit, vegetables and fish from neighboring Egypt on safety grounds, as of September 20.
A statement from Sudan's Trade Ministry said last week that Importing fruit, vegetables, and fish from Egypt is temporarily suspended until laboratory tests are complete to guarantee safety.
A source with the Egyptian Agriculture Ministry said it has decided to punish four companies involved in exporting shipments that violate phytosanitary measures.