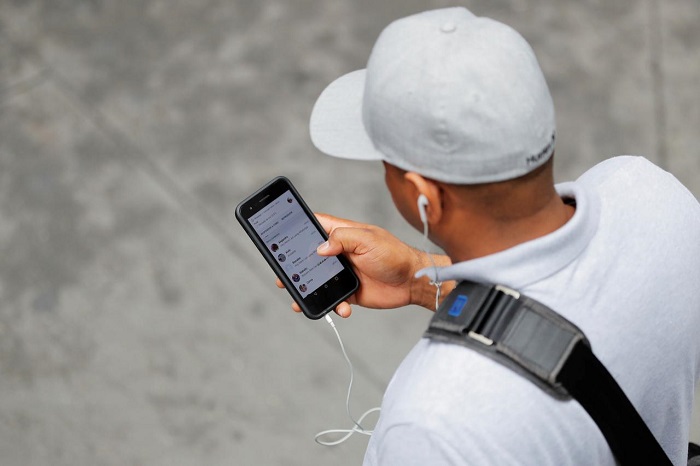 Egypt's Health Ministry on Tuesday announced it has established two hotlines (080-8880700 and 0220816831) to provide citizens with psychological support through the distress caused by the coronavirus pandemic.
In a statement, the ministry explained that these hotlines are there to help citizens overcome the anxiety brought on by the coronavirus outbreak, and the stress resulting from the various precautionary measures the government has taken.
The nation has imposed a curfew for two weeks, shuttered schools, universities, airports, places for worship and appealed to citizens to practice social distancing as part of these measures.
The ministry's General Secretariat of Mental Health and Addiction Treatment said that 150 mental health professionals have received online training to communicate remotely and provide psychological support to those with the coronavirus, the families of the infected people, the treatment team at the isolation hospitals and other community groups.
The General Secretariat's head Menan Abdel-Maksoud urged all mental health professionals to sign up for remote training and psychologically support those involved with the coronavirus.
She added that the secretariat, since its announcement last Saturday, has received 1,500 training requests from individuals and groups interested in helping out.
Abdel-Maksoud explained that the training includes treatment skills and techniques used in times of major crises, and that some foreign and Egyptian experts held lectures during the training.
Health Ministry Spokesman Khaled Megahed said that the psychological distress experienced in times like this is normal.
People must do their best to overcome and weather it, especially for the sake of children and the elderly, he said.
He listed recommendations by the Health Ministry, including following a healthy and balanced diet, getting a good amount of sleep, exercising, and refraining from smoking and drinking alcohol.
Megahed also stressed the importance of keeping in touch with friends and acquaintances though phone and social media to help reduce tension, alongside family closeness and practicing activities with them.
Parents must give their children more time and attention, treat them kindly and allow time for them to play and rest, he said. A child's daily routine must be maintained as much as possible, while helping them adjust to new schedules that include study.
In these stressful times the elderly in particular will be most vulnerable to psychological stress, Megahed said, especially those with chronic diseases, and so they need all the support they can get.
He advised families and friends communicate with them continuously over the phone.
Egypt on Monday confirmed one additional death and 47 new coronavirus cases, bringing the country's number of confirmed total cases so far to 656.
Forty-one people have died from the virus in Egypt.
The most recent death announced Monday is a 44-year-old Egyptian woman from Cairo who died upon arrival to the hospital, Health Ministry Spokesperson Khaled Megahed said.
These newly infected cases are all Egyptian nationals who returned from abroad or were in contact with previously confirmed cases in Egypt, Megahed said, adding that the total number of fully-recovered cases rose to 150 on Monday, all of whom have been discharged from isolation hospitals.
Eighteen cases left quarantine on Monday, including two foreigners.