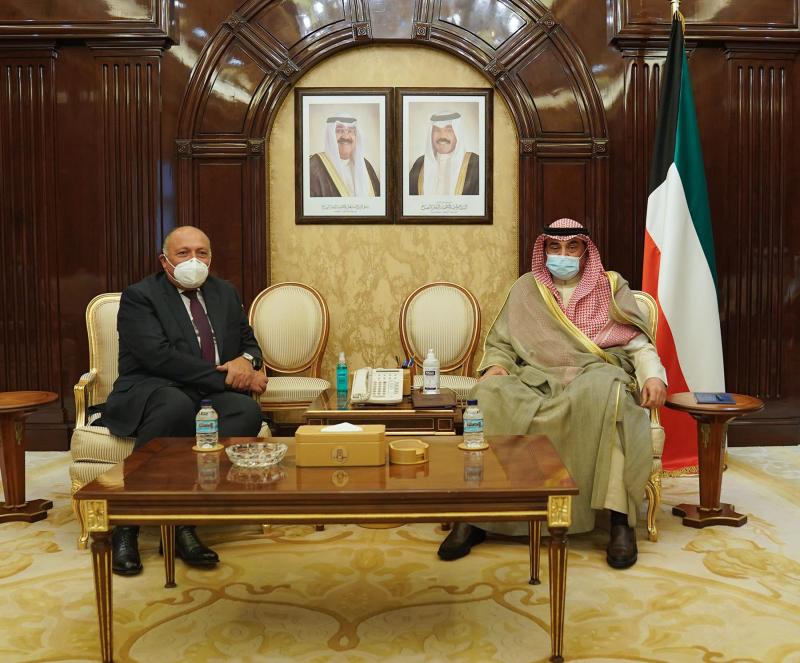 Egypt and Qatar held their first meeting in Kuwait on Tuesday for the first time since ending the years-long diplomatic freeze between the two countries in January.
The resumption of ties came after nearly four years of a row between Qatar and Egypt, Saudi Arabia, Bahrain, and the UAE over Qatar's alleged terrorism sponsorship and its close relations with Iran.
The countries agreed to reconcile during the Gulf Cooperation Council (GCC)'s summit meeting in al-Ula, Saudi Arabia in January.
Delegations from Egypt and Qatar welcomed the re-initiation of relations brought upon by the summit, calling it a step on the path of building confidence between the two countries.
The meeting discussed the necessary measures to be taken in order to enhance bilateral relations between Cairo and Doha, as well as increasing security, stability, and development in both countries.
The delegations also expressed appreciation to Kingdom of Saudi Arabia for hosting the Gulf summit and thanked Kuwait for hosting initial negotiations between the countries.
The Egyptian Ministry of Civil Aviation decided to reopen Egyptian airspace to Qatari aviation on Tuesday, January 12, and Qatar Airways announced the resumption of flights to and from Egypt starting January 18, with a daily flight to Cairo and two weekly flights to Alexandria.