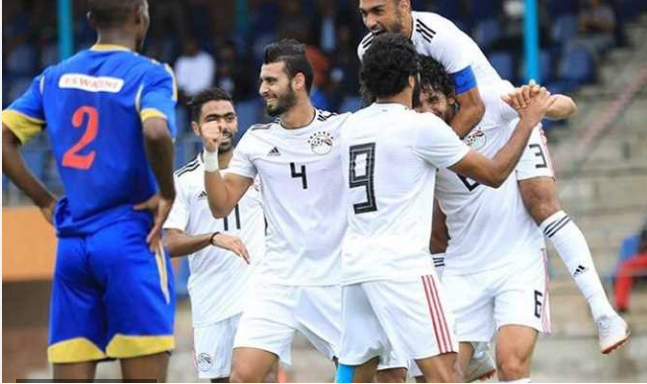 Egypt has qualified for the 2019 Africa Cup of Nations for the 24th time in its history, after garnering nine points in four matches.
Egypt's qualification for the tournament in Cameroon came after its national team finished second in Group J. Tunsia ranks first in the same group with 12 points, followed by Egypt, Swaziland with one point and then Niger fourth with one point.
For the first time in history, Madagascar also qualified for the games, after beating Equatorial Guinea 1-0. Madagascar tops Group A with 12 points, three points ahead of Senegal, which finished second in Group A. Equatorial Guinea finished third in Group A, with three points.
In the rest of Tuesday qualifiers' matches, the Comoros tied with Morocco 2-2, Seychelles with South Africa, the Central African Republic with Côte d'Ivoire, and Botswana with Burkina Faso, with the same result.
Zimbabwe tied with Congo 1-1, Rwanda with Guinea, and Burundi with Mali with the same result.
Gabon defeated South Sudan for a free goal, Benin defeated Algeria, Togo defeated Gambia, Mauritania defeated Angola, Namibia defeated Mozambique, and Senegal defeated Sudan with the same result. Nigeria beat Libya 3-2, Liberia beat Congo 2-1, Tanzania beat Cap Verde 2 -0 and Uganda beat Lesotho with the same result.
Egypt has won the Africa Cup of Nations seven times in its history: in the years 1957, 1959, 1986, 1998, 2006, 2008, and 2010. It won the silver medal in 1962, and last year (2017).
The country was absent from the tournament in the years 1968, 1972, 1978, 1982, 2012, 2013, and 2015.
Edited translation from Al-Masry Al-Youm.