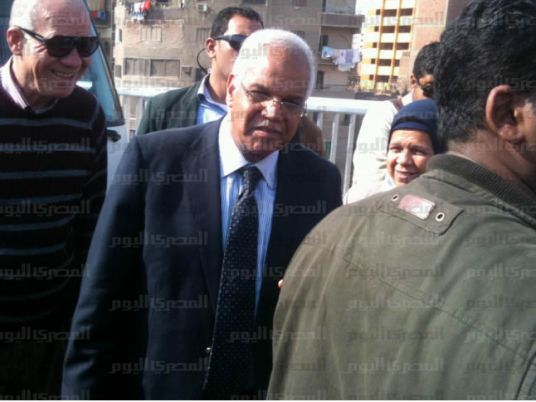 The Cabinet approved raising the fees for 6-month multiple entry visa from US$25 to US$60, Egypt's Tourism Minister Yahya Rashed said during a press conference on Tuesday.
In its meeting yesterday, the Cabinet decided the price of tourist single entry visa to Egypt should be kept at the limit of US$25, taking into account of the current situation of the tourism industry.
Ramy Rizkallah, a member of the Committee to Promote Tourism to Sharm el-Sheikh Resort, welcomed the decision, describing it as a positive incentive for tour operators abroad to work with Egypt. He added that tourism sector workers hope to increase the volume of traffic to Egypt during the coming summer.
He added that there is good demand from the German market for Sharm el-Sheikh during the summer and an increase in the number of flights from six flights per week to 12.
The Foreign Ministry had decided to raise entry fees to Egypt in February starting March 1. But faced with the rejection of tourism sector companies and officials, Prime Minister Sherif Ismail postponed the decision to raise these fees until July.
In a statement, Tourism Companies Chamber officials said the timing of the decision would have been inappropriate and would harm the tourist inflow to Egypt in light of the travel warnings in place by several foreign countries and the already high entry fees for archaeological sites in Egypt.
Other countries around the world have chosen to cancel visas in order to attract tourists. Raising entry visa fees would decrease the inflow of tourists, said Bashar Abu Taleb, captain of the Red Sea tour guides.
Abu Taleb claimed that tourists who visit Egypt cannot bear additional fees as they are from the working and middle classes including laborers, farmers, and the elderly.
Egypt has been battling to recover its badly-affected tourism sector over the course of 2016, after years of political turmoil since the 25 January uprising. This was exacerbated by the downing of the Russian plane in October 2015, which killed all 224 passengers and crew on board, most of them Russian tourists.
Different countries have placed travel bans on flights to Egypt's destinations and demanded certain security measures be implemented in Egyptian airports for the resumption of direct flights to be considered.
Russia halted all flights with Egypt after 2015 incident. Since then, Egypt has received several Russian experts who inspected the security methods at Egyptian airports.