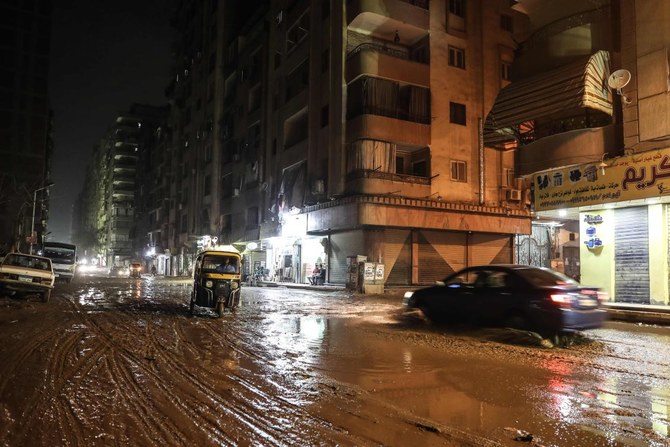 Egypt's General Authority for Roads and Bridges announced raising the state of emergency to the maximum, in preparation for heavy torrential rain in Upper and Lower Egypt as winter begins.

A task force was formed and connected to the cabinet to follow up on the latest information related to the weather situation, and to follow up on meteorological news and address any torrential rains and floods.
Emergency teams were formed to address heavy and torrential rains in separate areas in the governorates of Egypt, coinciding with the start of the winter season, an official source in the Roads and Bridges Authority said.
Vehicles, equipment and mobile water-suction machines were prepared as well, the source said.
The authority is continuously following up the weather situation to address any obstacles that might occur due to rain, especially on the highways.
The source explained that authority is also fully prepared to deal with rain and floods, and that authority's task force will work 24 hours a day during the winter to follow up on climate changes, and develop alternative scenarios to deal with flooding.

The General Authority for Roads and Bridges coordinates with other authorities in all governorates, especially the coastal one and governorates prone to torrential rains.
The source said that emergency plans are currently being tested to deal with potential torrential rains in the coming days, adding that 14 rescue teams were being formed, distributed in coastal cities and regions, for rapid intervention in the event of emergency.