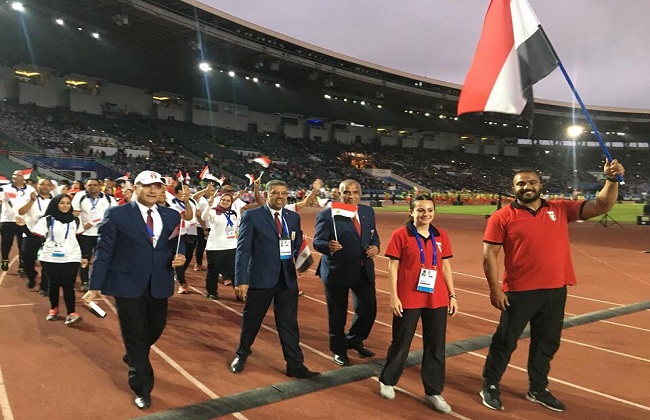 Egypt has topped the final medal table in the 2019 African Games in Morocco on Saturday after obtaining 273 medals, including 102 gold medals.
Coming in second is Nigeria with 127 medals, including 46 gold medals, and South Africa which received 87 medals, 36 gold. Algeria ranked fourth after receiving 125 medals, with 33 gold followed by Morocco which received 109 medals, including 31 gold.
Tunisia came in the sixth rank with 97 medals, with 26 gold.
The African Games are held in four Moroccan cities including Rabat, Casablanca, al-Gadida, Sale and Ben Slimane, featuring the participation of 52 African countries. The tournament is one of the qualifying tournaments for the Tokyo 2020 Olympic Games.
Ghana will host the upcoming 2023 African Games.
The 12th edition of the Africa Games ran from August 18 to August 31.
World swimming champion Farida Osman won her fourth medal in the Africa Games followed by her gold medal in butterfly swimming, as well as the silver medal in the 100 meters freestyle.
The Egyptian judo team also claimed four gold medals and another four medals in the men's categories, The Nation Online reported. The judo team is led by Ramadan Darwish, a prominent judo competitor who snatched the bronze medal at the World Championship in 2009.
Another Egyptian gold medal was seized by Ali Hazem, who beat Tunisia's Mohamed Snoussi.
The judo medal event was the first of its kind to be hosted in Morocco's Prince Moulay Abdellah Sports Complex.
Edited translation from Al-Masry Al-Youm