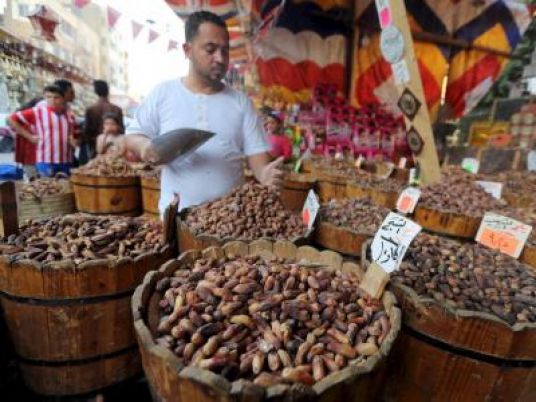 Egypt has ranked first among Arab and foreign countries producing dates, according to Trade and Industry Minister Tareq Qabil.
An international press conference is scheduled to take place towards the end of September, at which details of an Egyptian date festival will be officially announced. The festival — the second of its kind — will be held at Siwa oasis between October 27-29, and will be attended by an assortment of regional and international organizations, he said.
In a press release on Saturday, the minister said the festival will build on the success of the first festival, held in October 2015, which "highlighted the importance of Egypt's date industry as one of the country's promising sources of exports."
Egypt contributes 18 percent to the world date market, and produces 23 percent of total Arab date production, he said. Egypt is followed by Saudi Arabia, Iraq and the Emirates in terms of production of the palm delicacy.
Qabil said that the ministry and the festival's main supporting partners have reached an agreement to hold the event annually in the desert oasis town of Siwa.
The festival will put on show the techniques used for cultivating palms, and will present the best varieties of date. The event will also give time for exploration of challenges to the industry and ways to encourage efficient production and manufacturing.
The event aims to provide a platform for farmers and experts in the industry — from Egypt and abroad — to meet and discuss.
Hanan al-Hadary, rapporteur for the industry's council for technology and creativity, said that at the second festival the equipment used in the manufacturing and packaging of dates, as well as technologies used in cultivating palms, will be reviewed. Meetings will be held between Egyptian producers and importers of dates worldwide.
Edited translation from Al-Masry Al-Youm