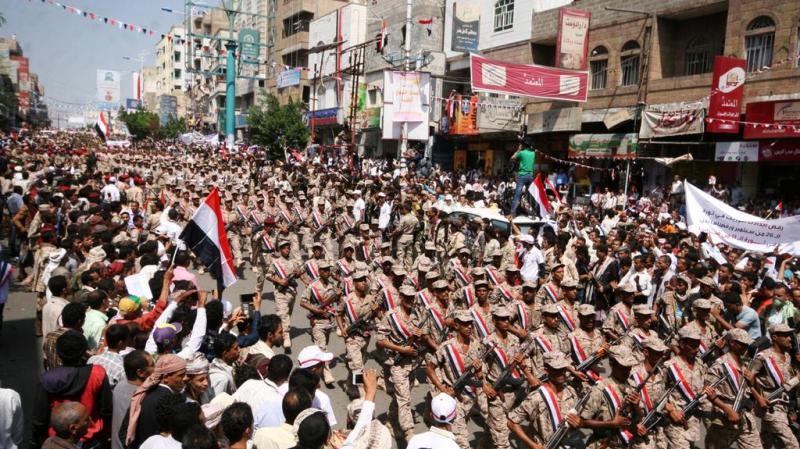 President Abdel Fattah al-Sisi met on Monday President of Yemen Abd Rabo Mansour Hadi within the framework of the 2018 Arab League summit held in Saudi Arabia.
Spokesperson of Egypt's Ministry of Foreign Affairs Bassam Radi stated that the two presidents discussed developments regarding the situation in war-torn Yemen.
Sisi asserted that Egypt stands with the legitimate government in Yemen and supports the unity and safety of the Yemeni state.
Egypt continues its efforts to relieve the suffering of the Yemeni people through providing support to them, Sisi noted.
Meanwhile, Mansour expressed his gratitude to the position of the Egyptian government and people in their support for the Yemeni people and their legitimate government, Radi added.
Abd Rabo said that his country looks forward to enhancing cooperation and historical relations between the two countries.
Yemen has been rocked by a war since 2015 when rival factions claimed legitimate authority over the country. Since, a host of international actors have intervened, most prominent of which is Saudi Arabia, which has been launching continuous airstrikes on the country.