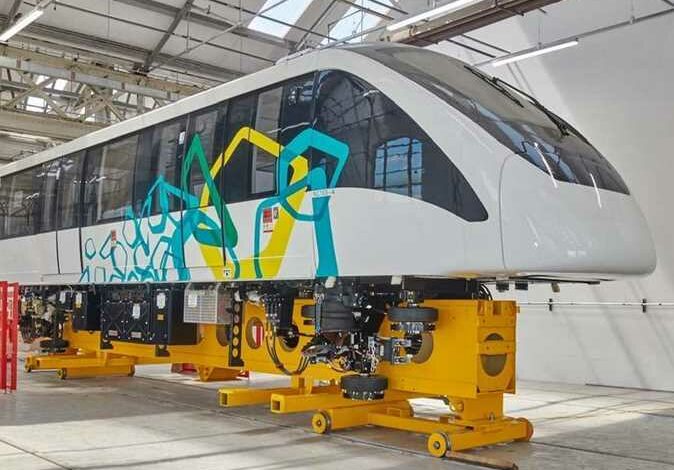 Egypt will receive the first two monorail trains for the Nasr City – New Administrative Capital monorail line at the port of Alexandria, Lieutenant General Kamel al-Wazir, Minister of Transport, announced.
In statements to Al-Masry Al-Youm, Wazir said that the monorail construction is on schedule, with the first phase of the Stadium/Al-Moshir Mosque station scheduled to be inaugurated next May.
He added that Egypt has received the signaling systems for the project and they will be installed at the beginning of the coming week.
The first two trains have been shipped from China to Egypt and are scheduled to arrive at the end of this month, in preparation for the start of trial operation at the end of August.
As for the unified ticket price for the monorail and metro, he explained that the ticket price will be economical and accessible to everyone, as the state has made huge investments in the three projects amounting to about LE200 billion.
The ticket price aims to cover maintenance in accordance with international standards, and to cover purchasing equipment and spare parts, he said.
Wazir added that the private sector will be included in Egypt's railway overhaul, stressing that companies will join under a specific set of conditions.
He stressed that his ministry has the right to determine the price of the ticket of the railways, the monorail projects, the third metro line, and the electric train, and that companies are limited to operation.
Edited translation from Al-Masry Al-Youm