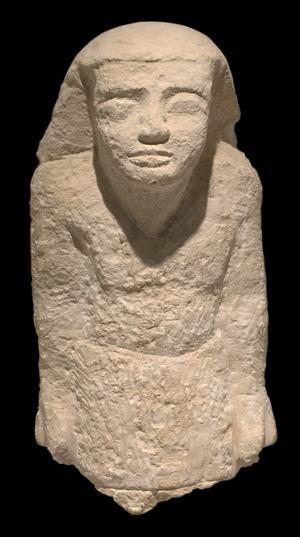 Egypt's embassy in Amsterdam on Monday received a Pharaonic limestone statue which had been put in an auction house in the Netherlands.
The Ministry of Antiquities, in cooperation with the Ministry of Foreign Affairs, succeeded in proving Egypt's ownership of the archaeological piece and its illegal removal from the Saqqara area since the 1990s.
In a statement on Monday, Gawad said that the piece is an upper part of a statue of a standing man with his arms beside him.
There are hieroglyphic marks on the right arm, dating from 2500-2000 BC. The statue belongs to a senior state official from the around the end of the Old Kingdom and the beginning of the First Intermediate Period.
Shaaban Abdel Gawad, general supervisor of the ministry's recovered monuments department, said that they first spotted the statue in March 2018 within the European Fine Art Fair in Amsterdam.
The Department informed the Ministry of Foreign Affairs, which in turn informed the Dutch police to take all necessary measures to seize the statue.
After the auction hall and the holder of the piece were informed that the artifact was stolen, they willingly handed over the antiquity to Egypt.
Edited translation from Al-Masry Al-Youm