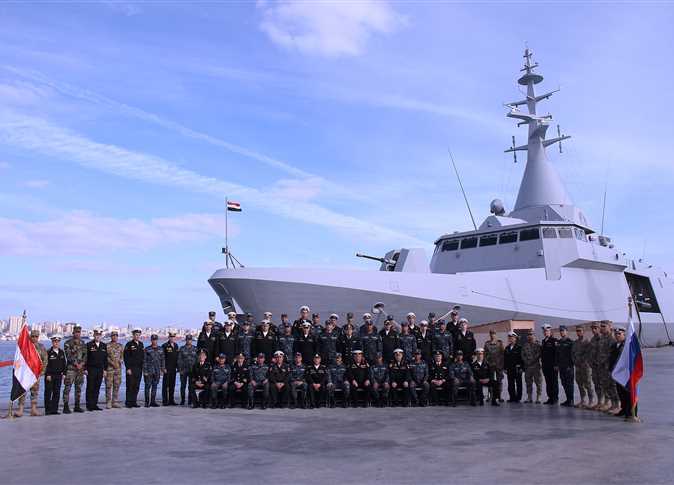 Egyptian and Russian navies concluded on Saturday the "Friendship Bridge 2019" joint naval drill in the Mediterranean Sea.
The naval military exercise is deemed one of the biggest within the northern fleet of the Mediterranean Operations Theater.
Several naval units, frigates, rocket launchers, auxiliary supply ships and divisions of the special navy forces from both sides participated.
The drill showcases the efficiency and skill of participating forces in planning, managing and controlling the naval units along with tackling various threats.
Navy top brass from both sides were present at the drill's final stage.
Egypt and Russia have been stepping up military cooperation in recent years.
In 2015, Russia and Egypt held "Friendship Bridge 2015" for the first time, off the coast of Alexandria, including supply and communication exercises, search operations, and defense and live-firing exercises.
In November, Egyptian and Russian Air Defense Forces on Sunday concluded training activities for the joint exercise "Arrow of Friendship – 1", after about two weeks of training.
Egyptian and Russian elements from different air defense units, and those that operate several systems participated in the training activities. Troops from both countries conducted numerous joint tactical training activities after raising the combat readiness level.
Edited translation from Al-Masry Al-Youm