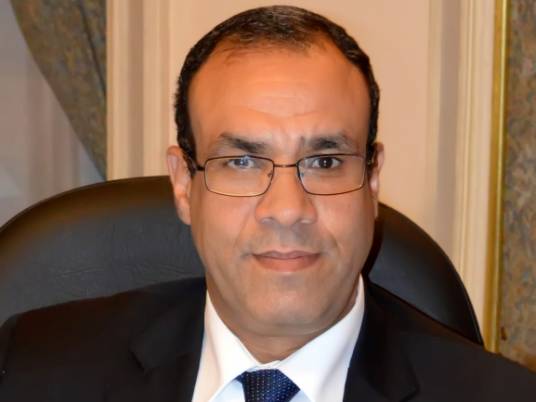 Egypt decided on Monday to withdraw its ambassador to Qatar, Mohamed Morsy, for consultation, once the constitution referendum is held for Egyptians expatriates.
Foreign Ministry spokesperson Badr Abdel Aaty, said that Foreign Minister Assistant for Arab Affairs, Nasser Kamel, summoned on Saturday morning Qatar's ambassador in Cairo to the headquarters of the Ministry of Foreign Affairs, to inform him of Egypt's complete rejection of the statement issued by the Qatari Ministry of Foreign Affairs, last Friday, on the political situation in Egypt.
Foreign Minister Nabil Fahmy tasked Egypt's ambassador to Doha to deliver a harshly-toned message to the Qatari government to voice Egypt's "deep frustration over, and complete rejection of, the Qatari foreign ministry's recent statement on the political situation in Egypt," an informed source at the Egyptian Foreign Ministry revealed.
Egypt has condemned the kingdom's statement as a disapproved intervention in its domestic affairs, the source said.
"Cairo will not allow interference in its domestic affairs even by an Arab country", the message says, according to the source.
The Qatari Foreign Ministry statement published early on Saturday by the official news Agency QNA, said the terrorist attacks and constant protests in Egypt show that confrontations, security and military solutions do not lead to stability.
The statement added that the only solution is dialogue between the society's constituents without exclusion, considering that "the decision to designate popular political movements as terrorist organizations, and labeling peaceful demonstrations as terrorism, has not succeeded in stopping the peaceful protests. It was only a prelude to a shoot-to-kill policy on demonstrators."
Egypt has not only issued a statement denouncing the Qatari statement, but also summoned the Qatari ambassador in Cairo, which is an unusual step among the Arab countries, according to Abdel Aaty.
Kamel has told the Qatari ambassador that the statement is, "a rejected interference in the internal affairs of the country." He also complained about the encroachment made by the Qatari Al-Jazeera network against Egypt.
Since the 3 July ouster of Egypt's first democractically-elected, President Mohamed Morsy, his opponents have railed attacks against Qatar, who was a staunch supporter of his administration. The interim government has already banned Al Jazeera network from operating within Egypt, accusing it of biased coverage.
Opponents of former President Morsy, from various political groups, have spoken out viciously against Qatar, demanding retaliation for Qatar's criticism of the interim government, in wake of the expansive crackdown on the Muslim Brotherhood and increased restriction of human rights.
Edited translation from Al-Masry Al-Youm