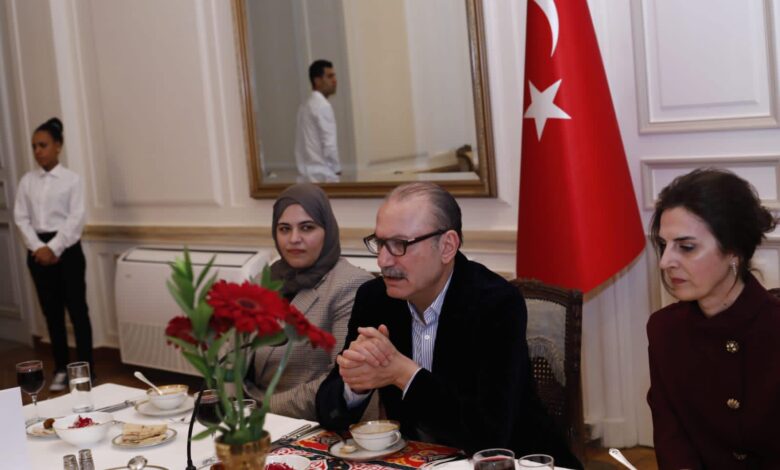 The Chargé d'Affaires of the Turkish Embassy to Egypt, Ambassador Salih Mutlu Şen said that he expects the volume of trade between Egypt and Turkey to reach $20 billion in the next coming years.
He said that the size and proximity of the two countries creates for a very attractive and lucrative investment climate.
This news was announced at an Iftar ceremony organized by the Egyptian-Turkish Businessmen Association, in the presence of a number of Egyptian and Turkish businessmen, Vice President Hamada Al-Ajwani.
The Turkish charge d'affaires said that the two countries will create a future together in consolidating all political, economic, commercial and cultural fields.
Mutlu Şen said previously during an interview with Al-Masry Al-Youm that the volume of trade between the two countries is constantly on the increase every year.
In 2022, the volume of mutual trade (excluding energy) reached US% 7.108 billion, which represents an increase of 5 percent compared to the previous year.
For his part, the head of the Egyptian-Turkish Businessmen Association, Nihad Akinci, said that his country felt the support of the Egyptian people, the Egyptian government, the Egyptian Red Crescent in supporting Turkey after the devastating earthquake on February 6.
Akinci pointed out that the economic relations between Egypt and Turkey developed with an old  signing of the Free Trade Agreement back in 2005.
Turkey is interested in investments in Egypt due to the facilities it offers, noting that there are about 200 Turkish companies in Egypt that provide thousands of job opportunities, with a direct investment of US$2 billion.