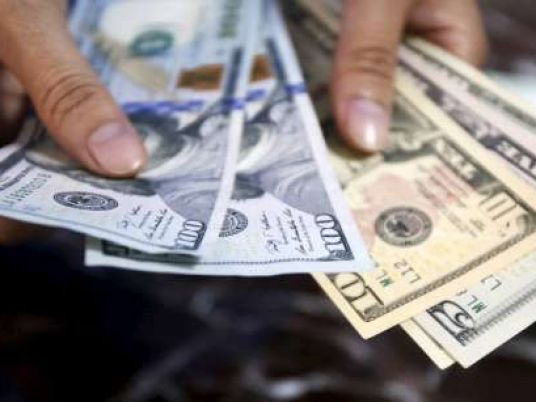 The Central Bank of Egypt (CBE) kept the pound stable at 8.78 per dollar at its weekly foreign currency auction on Tuesday, the state-owned MENA reported.
The CBE devalued the pound by about 14 percent to reach EGP 8.78 against the dollar in March in an effort to close the gap between the official and parallel rates but the move failed to boost dollar liquidity or close the gap.
The widening gap between the official and the unofficial dollar rates persists despite the central bank's attempts to narrow it. On the black market, the pound had weakened to unprecedented levels near 13 to the dollar on Tuesday.
Tuesday's decision came amid expectations of further devaluation of the pound, after Tarek Amer, the governor of the CBE, said earlier this month that the central bank's attempts to fix the price of the Egyptian pound against the dollar were a grave mistake, according to three different publications.
Amer stated they would start adopting a more "flexible" exchange rate policy with the aim of "restoring regular and sustainable foreign exchange trading within the banking system."
Foreign currency inflows have been severely hit in import-dependent Egypt after the 2011 uprising, which ended the rule of President Hosni Mubarak, drove away tourists and foreign investors, two major sources of hard currency.
Egypt's foreign reserves inched up at the end of February by 56 million dollars reaching 16.533 billion, still less than half of the foreign reserves Egypt had before Mubarak's removal when they were almost US$36 billion.