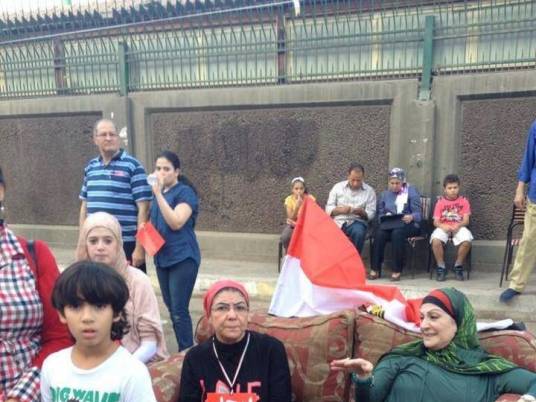 About 600 families demonstrated against President Mohamed Morsy in the up-scale Giza district of Mohandiseen on Sunday, taking to the streets to sit on their sofas.
The demonstration hints at an expression commonly used in the wake of Egypt's 25 January revolution – the "couch party" – referring to the large group of Egyptians who supported anti-regime protests but chose to watch the events on television instead of participating.
Families occupied the sidewalks with sofas, symbolising that they had finally decided to join protests after President Mohamed Morsy's controversial speech on Wednesday/
Demonstrators told Al-Masry Al-Youm they would leave their couches out in the street, expressing their refusal to stay in the comfort of their homes.
Another anti-Morsy couch protest took place in Manial, southern Cairo.
Protesters told Egypt Independent that they do not feel "ashamed" by being dubbed members of the "couch party," because they have now decided to join the protests against the Muslim Brotherhood and decide the fate of their country.
Edited translation from Al-Masry Al-Youm