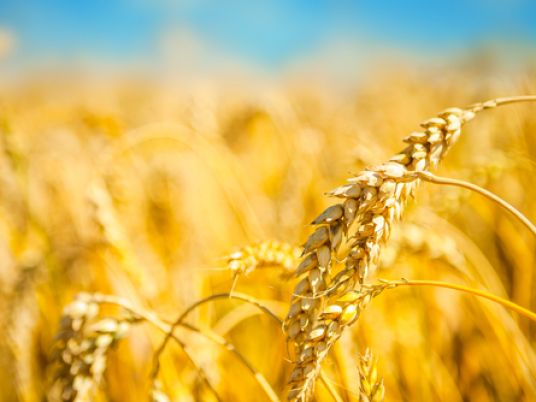 Egypt's currency market reforms are inflicting a heavy toll on many private sector wheat traders struggling to secure shipments for the world's largest wheat importer.
Last month, the central bank devalued the Egyptian pound and capped dollar deposits in banks to $50,000 a month in order to undermine the black market.
But restrictions on unofficial dollar flows were not matched by significant increases in dollars available through official channels, leading to a country-wide hard currency shortage that has hit importers particularly hard.
"Firms can no longer buy dollars on the black market and then place them in banks to open up letters of credit for import," said Jason Tuvey, Middle East economist at Capital Economics.
Egypt imports over 10 million tonnes of wheat annually, mostly by the state. State grain buyer GASC told Reuters it had no payment delays as a result of the new regulation.
But the private sector, responsible for about 4.5 million tonnes of imports, is hurting.
"The bank lets you deposit $50,000 per month. Most of my shipments are worth $700,000. So I'm supposed to wait 14 months to pay my supplier?" asked a trader at a small wheat importer.
Traders try to circumvent banking limits by listing major shipments as dozens of small ones and securing separate financing for each. They also open accounts at several banks.
"In two months I haven't imported any shipments because these regulations are not practical," said Hesham Soliman, general manager of Om El Nour group, which usually imports 700,000 tonnes of wheat a year.
"It's better to watch and wait than to put yourself in this mess."
The currency reforms are part of Egypt's broader efforts to project an investment-friendly image ahead of an economic summit this weekend in Sharm el-Sheikh.
The bank did not respond to requests for comment.
It auctioned $420 million in an exceptional currency auction on the interbank market last week, in part to clear up backlogs of imports at Egypt's ports.[ID: ]
But traders say ad hoc sales fuel uncertainty.
"There's no indication of how regular or consistent the dollar flows will be," said a Europe-based trader waiting for his partners in Egypt to pay for pending shipments.
Traders say they can't afford to exit such a huge market.
"It makes everyone a bit more hesitant to close deals when the financing of those deals isn't fully transparent," said a trader at a company that imported 100,000 tonnes of wheat to Egypt last year.
"Grains are still moving in of course. But the shortage has slowed down a process that was never too efficient to begin with."