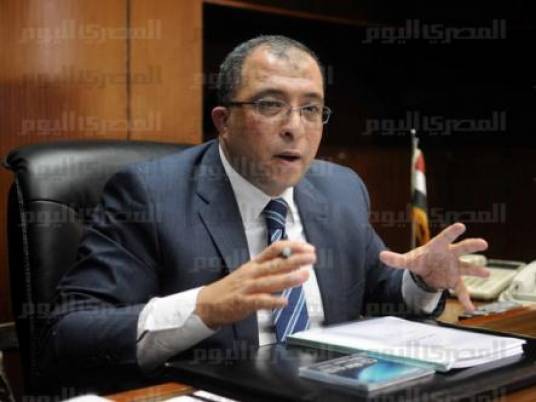 Planning and International Cooperation Minister Ashraf al-Araby said that Egypt's economy did not grow much during the first quarter of the 2013-2014 fiscal year, estimating the growth rate at a mere 1 percent in the first quarter and 2 percent in the second.
Araby said the figures are a result of instability in the country, including the reshuffling of cabinet members and governors, dispersal of Rabaa and Nahda sit-ins and halting train operations between governorates.
Araby added that these events forced the government to propose an urgent economic stimulus plan. "The economic situation is still tough, because of high unemployment rates," said Araby. "The best solution would be to increase investment."
Officials credit the stimulus pushed forward by the government for staving off economic catastophe, but political stability is still needed for the economy to recover. "Egypt's finances are much better than on 30 June," said Araby, adding that he expects the economy to get better as the security and political situation improves.
Egypt's tourism industry has been hit hard, as many tourists are fearful for their safety, especially with the ongoing protests and violence. Many countries, however, such as China and Russia, are slowly pulling back travels bans to Egypt as the situation improves.
Edited translation from Al-Masry Al-Youm