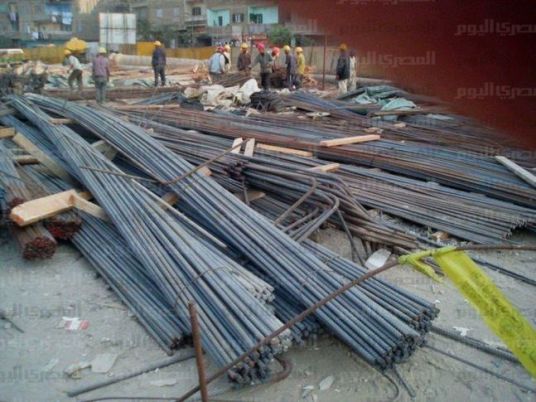 Egypt's biggest steelmaker Ezz Steel said on Sunday it was increasing its stake in its flat-steel subsidiary by converting $255 million of loans into equity.
The move to increase capital at Al Ezz Flat Steel coincided with an announcement by Egypt's trade ministry on Sunday that it would impose an eight percent import tariff on steel rebar – reinforced steel bars – for three years to protect the domestic industry.
Ezz Steel will raise its holding in the unit to 73 percent from about 64 percent currently, head of investment relations Kamel Galal said.
"No cash will exit Ezz Steel. The capital increase will be through a debt write-off," Galal told Reuters.
Ezz Steel said in a bourse statement earlier in the day that 15 million shares would be issued in the unlisted subsidiary at a value of $17 a share.
Galal said Ezz Steel had extended the loans to its subsidiary in the past three to four years to add steel rebar to its production capacity.
Shares in Ezz Steel were down 4.89 percent at 12.25 Egyptian pounds by market close.
The company swung to a net loss of 461 million Egyptian pounds ($60.46 million) for the nine months to Sept. 30 from a net profit of 218 million pounds a year earlier.