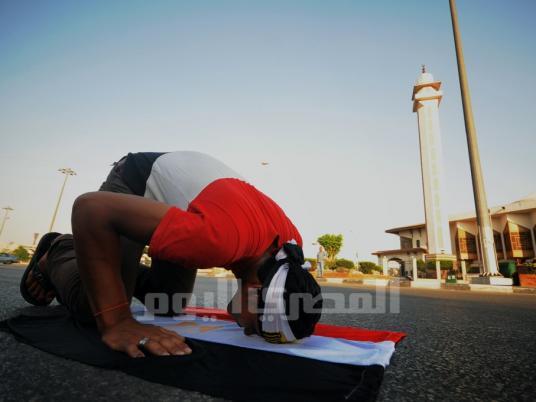 In an official tweet, the spokesperson for the Ministry of Foreign Affairs, Ahmed Abu Zeid, said: "Terrorism hits Egypt again, this time on Palm Sunday. Another obnoxious but failed attempt against all Egyptians."
This tweet featured a hashtag "#United_on_PalmSunday" to show solidarity with Egyptians in facing terrorism and emphasizing national unity, which has also been included in later posts on the spokesperson's Twitter account.
Egypt saw a number of tragic explosions across the country during Palm Sunday celebrations. Mar Guirgis church in Egypt's Delta city of Tanta and Saint Mark's Coptic Orthodox Cathedral in Alexandria were targeted by suicide bombers, along with reports of other explosions, say officials.
The figures for death tolls reported by the Health Ministry are constantly rising, as more reports come out.
Explosives experts from the police force are now working on defusing a second improvised explosive device which was found around the Alexandria cathedral, according to state TV.