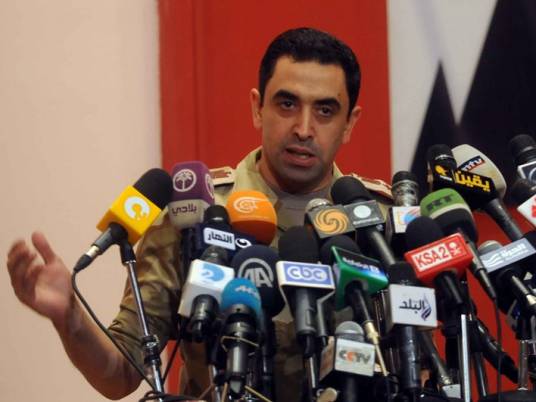 Egypt's military claims its engineers have made an "unprecedented" scientific breakthrough by developing a device that can detect AIDs and hepatitis C infections without the need to take blood samples.
In a statement on his facebook page, army spokesperson Ahmed Mohamed Ali, said interim president Adly Mansour and Defense Minister Abdel Fattah al-Sisi had been shown the device which he said can "eliminate the C virus with a cost tens of times less that its foreign likes, and is successful by 90 percent."
Ali said the army engineering division had received a patent for its achievement, noting that a similarly successful device was developed to detect H1N1 virus and experimented at army hospitals.
It was not clear, however, how the device worked.
Similar devices have been invented by bioengineers at Harvard as well as at the University of Illinois. The first requires merely a small saliva sample that scans for the genetic code of HIV. The latter requires a small prick of blood to read a sample and search for the virus.
Devices such as these could save lives in areas such as Sub-Saharan Africa, where access to labs for drawing blood samples is limited.
Edited translation from Al-Masry al-Youm