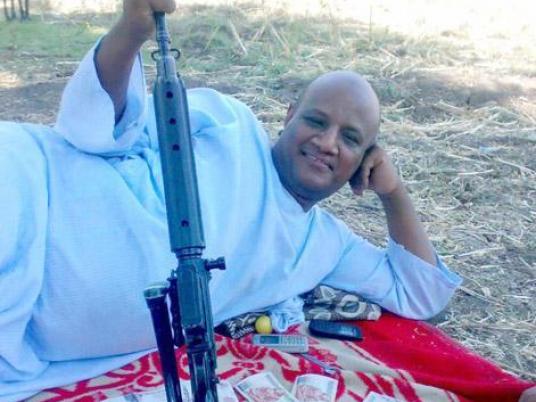 The Luxor Criminal Court sentenced Yasser Abdel Qader Ahmed, known as Al-Hambouly, to 190 years in prison on charges from 10 different cases.
Hambouly was sentenced to life imprisonment in five cases and to 65 years of hard labor in five others.
Judicial sources said that this is the heaviest sentence ever issued in the history of Egyptian courts and noted that according to law, the 49-year-old will only serve the life imprisonment.
Prosecutors had charged Hambouly, his son Heshmat and the members of his gang with murder, robbery at gunpoint, kidnapping and terrorizing citizens, possession of firearms and drugs, destruction of public property, resisting authorities and smuggling arms.
Hambouly was shocked when he heard the lengthy verdict read by the judge. "Why all these punishments," he shouted. "Are there no other criminals left in the country?"
Edited translation from Al-Masry Al-Youm