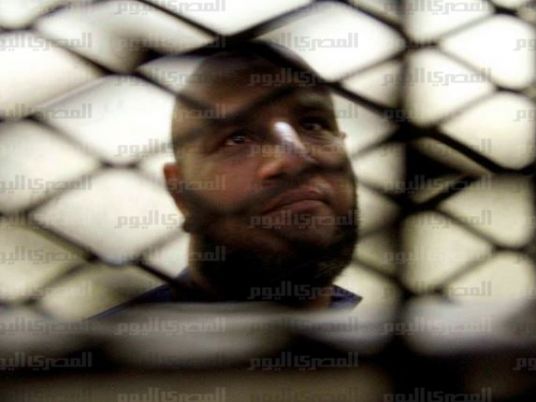 The Luxor Criminal Court referred the death sentences issued against Yasser Abdel Qader, known as Al-Hambouly, Shazly Fathi Khalil, Abdallah Mohamed Fekry, Qassim Abdel Hamid al-Arab and Ahmed Mohamed al-Fadil to the grand mufti to approve.
They are charged with killing a worker of a gas station.
Hambouly is also sentenced to 35 years in prison in six different cases of armed robbery.
The final verdict will be issued on 14 August.
The defendants shouted from inside the cage that the verdict is unjust.
The lawyers claimed the verdict was based on false prosecution investigations, saying that there is no apparent evidence against the defendants and asserting that the defense team will appeal the verdict until the defendants are acquitted of all charges.
An eyewitness testified that the defendants were involved in the armed robberies and that the victims identified them from their pictures.
Hambouly was arrested in the ​​Karnak district of Luxor after escaping from the Qena prison during the January revolution. He was convicted in April of murder, armed robbery, kidnapping, terrorizing citizens and possessing firearms, and was sentenced to 53 years in prison and acquitted in three other cases.
Edited translation from Al-Masry Al-Youm