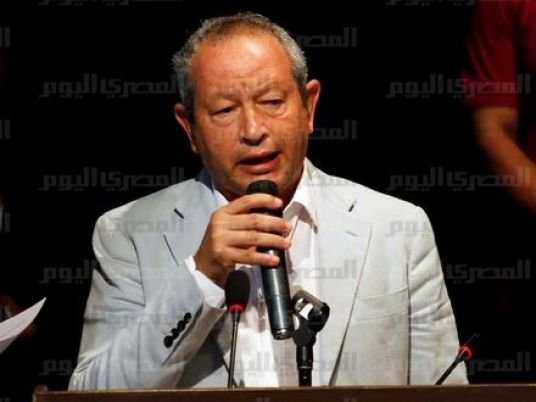 Egyptian business tycoon Naguib Sawiris is eyeing major investments for a US$235 million real estate project on the coast of Ayia Napa in Cyprus.
Sawiris showcased his project in a press conference in Dubai's Burj Al Arab on Sunday, with the aim of attracting UAE investors in search for a different luxurious experience, Zawya news service reported.
"People here (in Dubai) appreciate that [luxurious] lifestyle; maybe we can compete with Dubai on the beach. I think the beaches there are going to be more natural, more lively," said Sawiris, who is ranked as the 7th biggest billionaire in Africa according to Forbes magazine.
The Ayia Napa Marina project will feature high-rise towers with 190 apartments and 29 villas, with some having their own entrée to private beaches. Prices for residential units will range between 500,000 and 5.2 million euros.
Sawiris and his Cypriot business partner Stavros Caramondanis said that they aim to mimic Dubai's lavish property skyline on the Mediterranean, surrounding it by retail outlets and a marina on the island of Ayia Napa.
"We have an international roadshow and we chose Dubai to be the first of our international markets, because we believe that the target market here is appropriate and people would really be interested to have a second opportunity to invest (outside of) this region," Caramondanis said.
As a regular visitor to the Ayia Napa beaches, Sawiris said the new project will create the first "elite area" at this popular tourist destination.
"If you don't drink, you don't like partying, music, or tranquility and beauty, and you don't like boats, snorkeling, surfing… we would not want you," Sawaris concluded.
The project is expected to be completed by 2021.