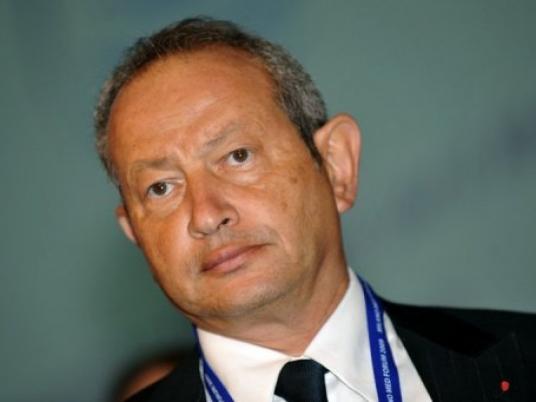 Egyptian tycoon Naguib Sawiris, unveiling plans for his majority stake in European broadcaster Euronews, said on Friday a cash injection would be used to expand onto digital platforms and better promote the brand.
In an unprecedented shake-up of the 22-year-old channel's ownership, Sawiris said this week he had agreed to take a 53 percent stake in Euronews alongside a 35 million euro ($39 million) capital increase. He will join 23 public broadcasters which are its current shareholders.
Part of the family that founded Egypt's giant Orascom group, Sawiris said he planned to retain Lyon, France-based Euronews's neutrality while reaping financial gain.
"Of course it takes, three, four, five years but I am not a person who is in for fast gain," Sawiris told reporters on a teleconference on Friday.
"The only age group watching TV is from 40 upwards," he added. "If we don't prepare Euronews for the next generation by putting more emphasis on the digital world and social media, the very existence of this channel in 20 or 30 years might be jeopardised."
Euronews CEO Michael Peters told the call that veto rights would be established for shareholders such as France Television and Italy's RAI on editorial issues, together with the creation of an independent trust body similar to that of Britain's BBC.
"We are clearly a David competing against a lot of Goliaths," he said. "We didn't have any resources to invest massively into digital as we all have to do."
Peters declined to give exact figures but said the channel would be recruiting journalists and other support staff to drive the digital expansion and diversification of revenues.
The multilingual channel's revenue currently comes from a mix of EU funding, private and public clients, advertising, distribution rights and licence fees from public shareholders — the last category having collapsed from 50 percent of the total a decade ago to less than four percent now, Peters said.
Initially conceived in the wake of the 1990-1992 Gulf war as a "European CNN" intended to give a European perspective on the news, the channel has put emphasis on its independence from a political line and its aim to reflect a variety of views.