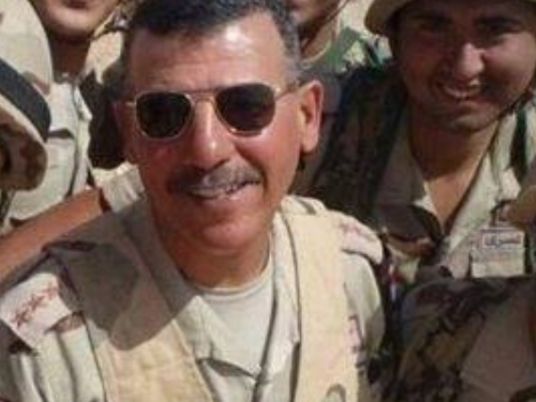 Egypt's Interior Ministry announced early on Sunday the killing of two men involved in the assassination of a senior army officer in an exchange of fire in Menoufia governorate.
Brigadier General Adel Ragaie was shot dead in front of his house in Obour City, 35km north-east of Cairo in October.
According to the statement, the two men were also behind an attack on a security checkpoint in Menoufia.
Investigations showed that the two men aged 24 and 36 were planning to meet at dawn to prepare a terrorist attack.
The statement said that the hideout of the group was a farm owned by fugitive Tarek Guweili, a member of the outlawed Muslim Brotherhood group.
Automatic firearms, as well as material used in the manufacture of explosive devices, were found in the hideout.
The interior ministry added that the car used in the assassination was found in a water canal during the raid.
A group calling itself Liwa al-Thawra (Revolution Brigade) claimed responsibility for the assassination, saying in a tweet that they shoot him in the head and took his weapon.
The group released a video in November revealing the details of the assassination as well as showing alleged violations by army forces, accusing Ragaie of being responsible for killing hundreds and detaining thousands.