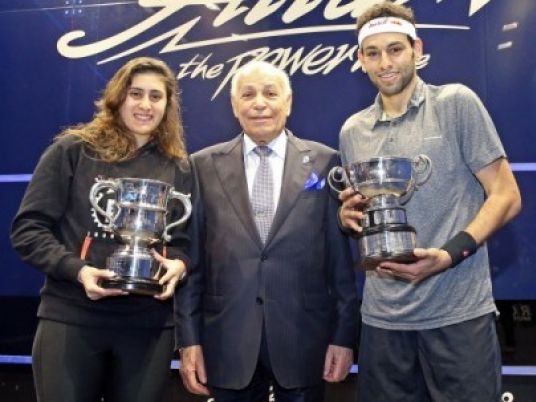 Egypt's Nour El Sherbini defeated compatriot Raneem El Welily 11-8, 11-9, 11-9 to retain her world squash title Friday, against the spectacular backdrop of the Red Sea.
Top seed El Sherbini, 21, who became the youngest world champion in history when she beat Laura Massaro in the 2016 final, needed just 40 minutes to secure victory over fourth-ranked El Welily.
El Welily lost the 2014 final to Malaysia's Nicol David in Cairo.