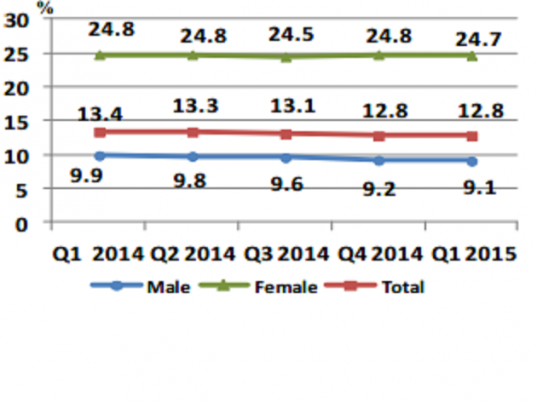 Egypt's unemployment rate eased slightly in the first quarter of 2016 to 12.7 percent from 12.8 percent in the previous quarter as well as the same quarter a year earlier, the statistics agency said on Sunday.
Analysts believe actual unemployment may be higher than the official figures.
Egypt has been struggling to restore economic growth since a 2011 uprising toppled autocrat Hosni Mubarak. The revolt was partly driven by anger about the lack of job prospects for young Egyptians.
Egypt's president Abdel Fattah al-Sisi had pledged to reduce joblessness to 10 percent over the next few years, a target that will require much higher levels of economic growth.
The country's labour force grew by 99,000 people in the first quarter to reach 28.4 million people, the agency said.