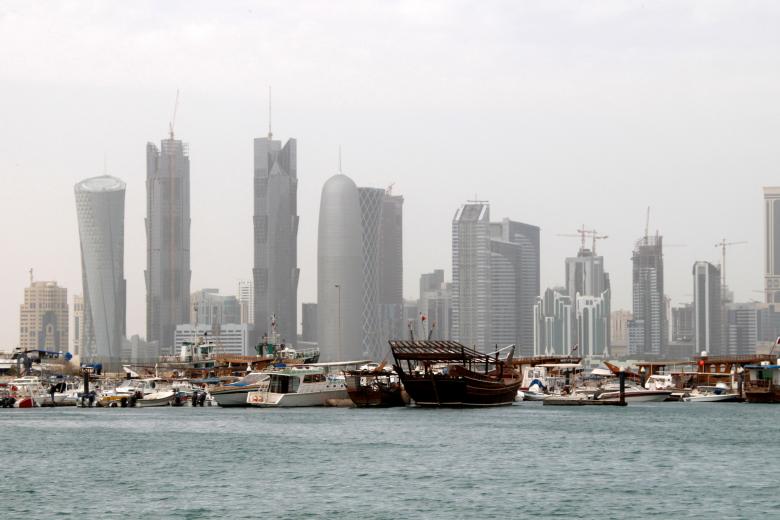 Egypt and Saudi Arabia denied on Wednesday the circulated media report from the British Broadcasting Corporation [BBC] that indicated the four Arab nations boycotting Qatar revised their 13 conditions of reconciliation.
The BBC report quoted diplomatic sources from the UAE, Saudi Arabia, Egypt and Bahrain, claiming that the four countries are currently seeking Qatar's approval on six stipulations revised from the original 13 conditions previously rejected.
In response to the report, Official Spokesperson of the Egyptian Foreign Affairs Ministry Ahmed Abu Zeid denied that the countries reconsidered and revised the 13 conditions for reconciliation, citing media reports on the matter as unreliable.
In a telephone interview with privately-run TV channel 'Sada El Balad', Abu Zeid maintained that the four Arab nations insist on the implementation of the 13 conditions.
Meanwhile, Saudi Envoy to the United Nations Abdullah al-Molami denied any statement attributed to himself on the alleged six stipulations, stressing that if Qatar wishes to restore diplomatic ties, it should meet all demands put forth by the Arab countries.
Molami also noted "unjustified exaggeration" on Qatar's part regarding the diplomatic boycott.
If the Gulf country does not implement the 13 demands, the four Arab nations will resort to "international arenas" and the "UN Security Council", he claims.
Last month, the four nations imposed sanctions on Qatar, cutting diplomatic and travel ties, after accusing the country of supporting the Muslim Brotherhood, fostering terrorism in the region and allying with their regional foe Iran; all of which Qatar denied.
The nations then gave Qatar 10 days to comply with a list of 13 demands, including the closure of Al-Jazeera international TV network, the severing of links with Iran, the closure of a Turkish military base and the severing of links with Hamas and the Muslim Brotherhood.
Qatar rejected the demands, calling the list "unrealistic" and "implausible".
Currently, Kuwait is acting as a mediator between the quarreling countries.