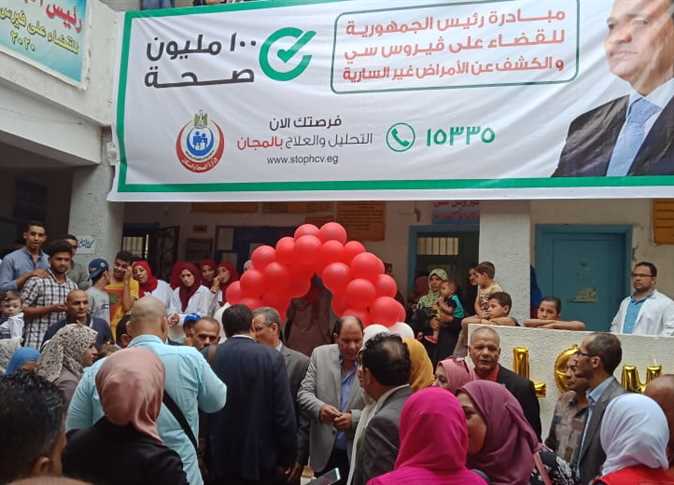 The Egyptian government has made many achievements through strategic initiatives, programs and projects in the health sector, the most important of which is the initiative to eradicate Hepatitis C in the country.
The Health and Population Ministry announced that 80 million citizens were screened and three million people infected with Hepatitis C were treated, with a recovery rate of more than 98.6 percent.
This comes within the framework of the 100 Million Healthy Lives initiative, with the ministry stating that treatments are provided to patients for free.
Egypt formally submitted a request to World Health Organization, to declare it free of Hepatitis C, after the percentage of infected people in Egypt was estimated at about 14 percent.
The spokesperson for the Health and Population Ministry, Hossam Abdel-Ghaffar, said that the Presidential initiative to eliminate Hepatitis C and early detection of non-communicable diseases is a historic shift in Egypt's path to eliminating Hepatitis C.
He noted that this initiative paved the way for the emergence of other initiatives targeting the health of the Egyptian citizen of all ages, in order to achieve the state's goals in line with the sustainable development goals of the United Nations.
Vastly cheaper drugs
The Egyptian government has also made great progress regarding to production of Hepatitis C drugs, which has resulted in a decrease in the cost of treatment from US$64,000 per patient in 2013 to $100 today.
This helped save more than US$ 2.5 billion in the process of importing medicines, according to the Ministry of Planning and Economic Development.
A report by the Ministry of Planning said that the government allocated about LE572 billion from the state budget for government spending on the health sector during the previous eight years from 2014/ 2015 to 2021/ 2022 fiscal year, with a growth rate of 285 percent compared to the eight years prior to it from 2006/ 2007 to 2013/ 2014 fiscal year.
The annual government spending directed to the sector increased from LE 31 billion in 2013/ 2014 to LE 109 billion in 2021/ 2022, with a growth rate of 252 percent.