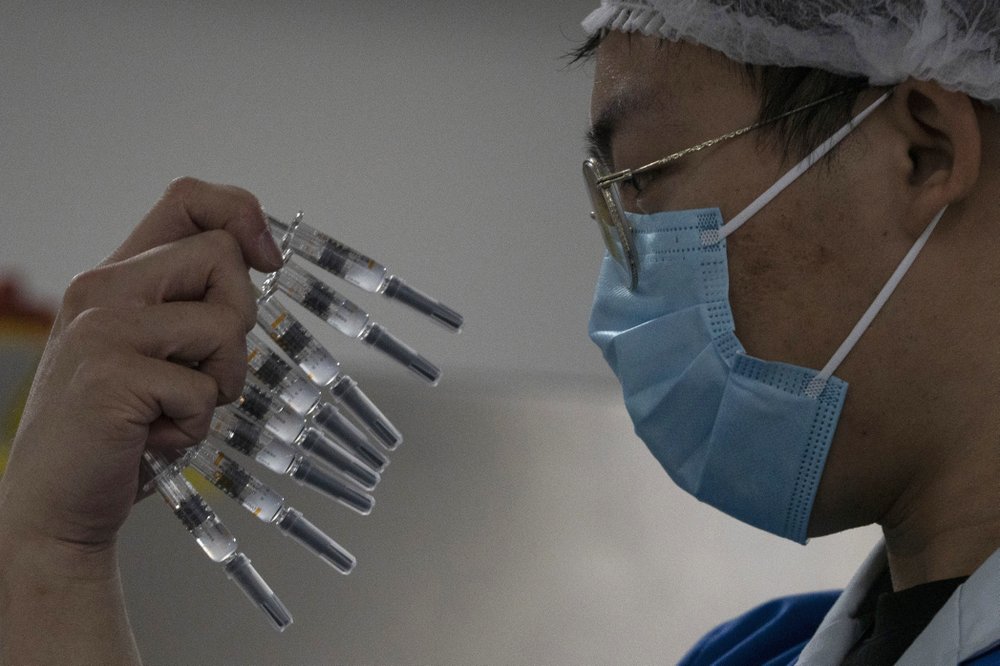 The spokesperson for the Ministry of Health in Egypt Khaled Megahed announced Sunday that Egypt is set to produce its first COVID-19 vaccine within a few days, from the VACSERA production complex's branch branch in Agouza in cooperation with the Chinese company Sinovac.
Megahed said that approval has been obtained from a European company to manufacture vaccines in the 6th of October City branch of VACSERA, and negotiations are underway to reach an agreement on manufacturing.
During a telephone interview with the satellite channel Extra News, Megahid said: "We have the VACSERA factories complex in the 6th of October City, which includes a factory for biological vaccines on an area of 3,500 square meters."
The VACSERA factories complex in the 6th of October City had been suspended for many years, and since the Minister of Health and Population Hala Zayed took office work has been made to return it to operation, he added.
"And we have succeeded in this, we obtained the approval of the Prime Minister to give VACSERA full support, to forgive it of all debts and to return to manufacturing," he said.
Megahid pointed out that the VACSERA factories complex manufactures many vaccines, and not just for the coronavirus.
The complex has eight central laboratories, in addition to the production lines, which have the latest special devices to detect the quality of vaccines, as well as devices to test the stability of the final product in different conditions.
Zayed visited on Sunday VACSERA's factory complex in 6th of October City, following up on the final preparations of the new production lines to manufacture vaccines.
The costs of factory complex's equipment reached $17 million, while construction cost LE80 million.
The VACSERA factory complex will become the largest center for the production of vaccines in the Middle East and Africa, and will contribute to raising the production capacity of coronavirus vaccines in cooperation with various companies producing vaccines in the world.
Zayed inspected its departments including a production line, eight central laboratories to control the produced vaccines, and a central refrigerator complex able to store up to 150 million doses.
Its production capacity reaches three million doses per day.
The Ministry of Health announced that 40 million doses of the Chinese Sinovac vaccine will be produced in Egypt this year through VACSERA's factories, with the first batch of two million doses scheduled within a month from now.