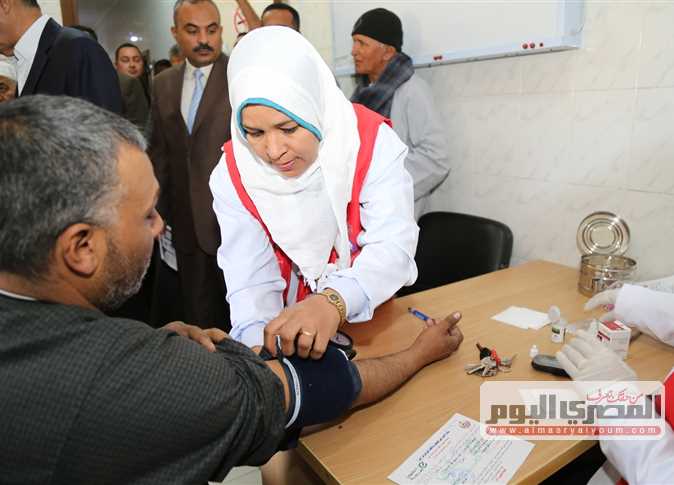 The Egyptian Health Ministry has screened 29,584 foreign residents and refugees for Hepatitis C and noncommunicable diseases as part of the 100 Million Healthy Lives initiative.
Egyptian Health Minister Hala Zayed said on Sunday that the initiative to screen foreign residents and refugees was launched officially on the first of May and will continue until September.
The minister said that the initiative aims to screen foreign residents from 12 years and without a maximum age range at 309 survey points across the various governorates, stressing that treatment is provided for free to people proven to be infected with Hepatitis C.
Zayed added that the largest numbers of those visiting checkup centers were Syrians, followed by Palestinians and Sudanese.
The tests are conducted and the treatment is provided free of charge to all foreign residents and refugees on an equal basis with Egyptians in accordance with the presidential directives issued in this regard.
Egyptian President Abdel Fattah al-Sisi ordered his government at the conclusion of the Arab-African Youth Platform in Aswan in March to screen Egypt's foreign residents as part of the 100 Million Healthier Lives initiative.
Egypt launched the 100 Million Healthier Lives screening campaign in 2018 targeting people aged 19 to 59 for scans by Polymerase Chain Reaction (PCR) tests. Those who test positive for disease are expected to undergo further check-ups and will be provided free medication.
Edited translation from Al-Masry Al-Youm