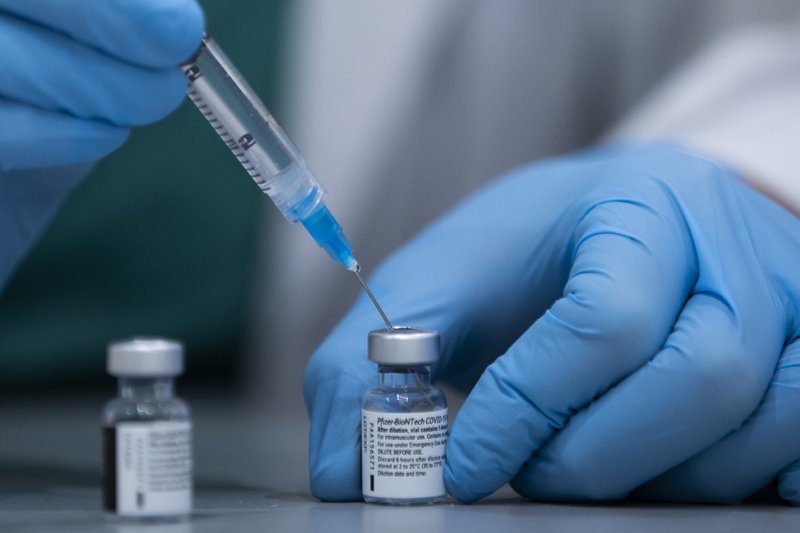 The Egyptian Minister of Health and Population Hala Zayed announced on Sunday that the ministry has secured 100 million doses of various COVID-19 vaccines.
During a joint press conference with Hossam Hosny, head of the ministry's scientific committee to combat coronavirus, Zayed added that 40 million doses of these vaccines have been contracted via Gavi, The Vaccine Alliance.
According to Zayed, Egypt is looking in all directions to provide access to vaccines for the public. So far, it has secured doses from AstraZeneca, Sinopharm, and Russia's Sputnik-V.
Next week, Egypt will receive 8.6 million doses of the Oxford-AstraZeneca vaccine from Gavi, the minister said, adding that the country was set to receive a gifted shipment of 300,000 doses of China's Sinopharm vaccine within a few days.
Zayed also announced that the elderly and those with chronic illnesses can register for the vaccine starting next week, and the ministry will soon begin to administer second doses of the vaccine to those who have received a first.
The minister reported receiving no complaints regarding side effects of the vaccine.
Egypt is one of the first African countries to start vaccinating priority groups, Zayed said.
Zayed stressed that the coronavirus committee is closely following the situation in Egypt, which is witnessing stability for the third consecutive week in terms infection and death rates.
Meanwhile, Hosny said that the ministry has begun research on treatment protocol and medicine for COVID-19 patients, and that reports on this subject have been published in major international scientific journals.
He added that the committee, in cooperation with the center for continuing medical education, gave special training on diagnosing and treating the virus to young doctors working in the ministry or at universities.
Egypt reported on Sunday 608 new coronavirus cases and 55 deaths.
Edited translation from Al-Masry Al-Youm