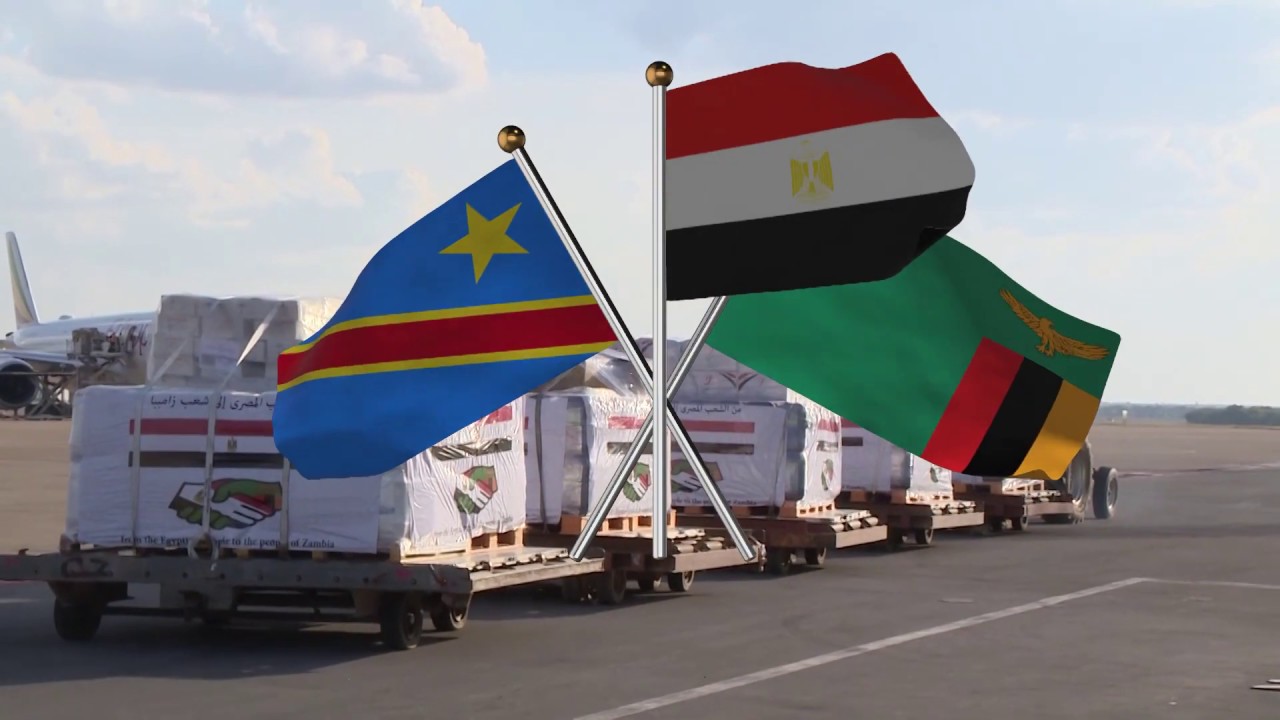 Egypt's Armed Forces sent a military airplane on Monday loaded with medicine, medical supplies, disinfectants and protective clothing to the Democratic Republic of Congo and Zambia, said Military Spokesperson Tamer al-Refai, helping them overcome the outbreak of the coronavirus disease.
Arriving in the DR Congo the plane was received by the Congo's Egyptian Ambassador Hamdy Shaban, Deputy Congolese Foreign Minister Raymond Tshibanda N'Tungammulong and several Congolese officials, Refai added.
And in Zambia the aid plane was received by Egyptian Ambassador to Zambia Ahmed Mostafa, Vice President of Zambia Inonge Wina and several Zambian officials.
Officials in both Zambia and the Congo expressed their deep gratitude to Egypt for its support in helping them confront the coronavirus outbreak.
Egypt previously sent aid to other countries to help them in their fight against the pandemic.
In May, Egypt sent a military airplane carrying medical aid to South Sudan to help the nation combat its COVID-19 pandemic. On May 3, the government dispatched four military airplanes carrying urgent medical supplies to Sudan.
President Abdel Fattah al-Sisi in April ordered medical aid, including medicine and protective clothing be delivered to the US, helping ease the burden the US was facing by alleviating the nation's acute shortages of medical and protective supplies.
And in March and April, the Egyptian government sent two separate shipments carrying medical supplies to Italy.