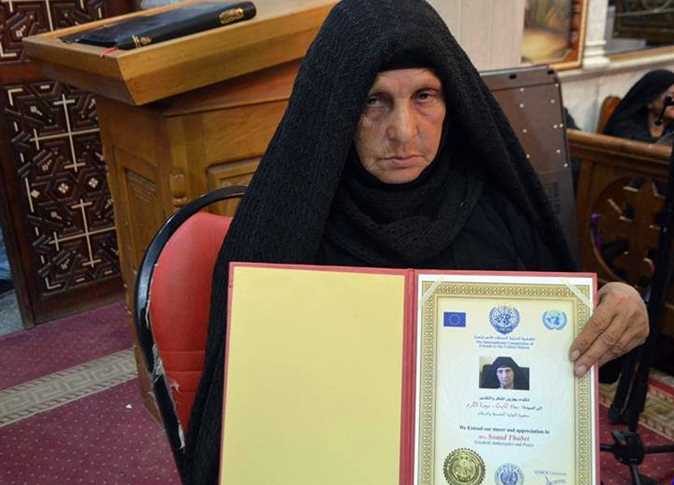 The Minya Criminal Court on Saturday sentenced three defendants in absentia to 10 years in prison for stripping the clothes off a senior Coptic woman in the midst of sectarian strife incidents in the village of al-Karam on May 2016.
The court sentenced the defendants in absentia, as they did not respond to the court's attendance notification.
The village fell victim to attacks on the homes of Copts on May 20, 2016, following rumors that there was an affair between a divorced Muslim woman and a married Coptic man.
Soaad Thabet filed a case with police accusing the divorcee of the Muslim woman, his brother and his father of physically assaulting her, stripping her of her clothes, and torching her house.
The attorney of the victim Ehab Ramzy said that the absentee judgment on the defendants was issued after the court stipulated earlier that the defendants should attend the trial but they failed to appear.
Ramzy added that the ruling allows them to appeal the verdict, and get a retrial procedure if they are arrested, according to the law.
Edited translation from Al-Masry Al-Youm