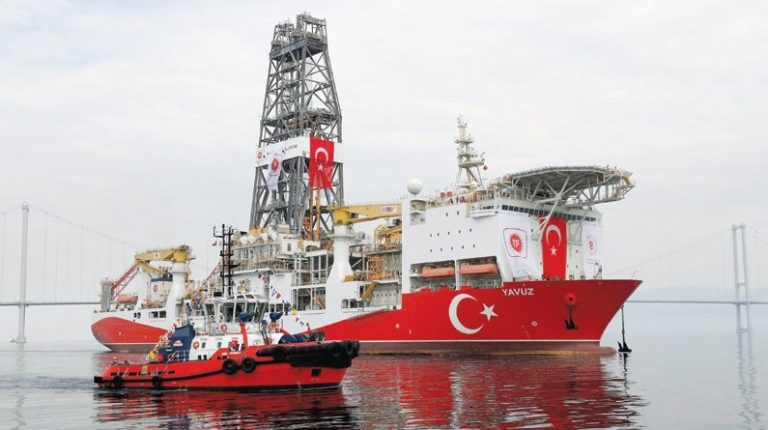 Egypt's Minister of Foreign Affairs stated on Tuesday that Egypt is concerned regarding the second Turkish drillship off the coast of Cyprus, which is scheduled to begin offshore drilling this week. The ship represents a continuation of unilateral actions that increase tension in the Eastern Mediterranean region.
Egypt stressed the necessity of avoiding escalation and of committing to respect for and implementation of international law.
Meanwhile, Cyprus has strongly condemned Turkey's new attempt to conduct illegal exploration near the Karpas Peninsula in Cypriot territorial waters.
The Cypriot presidency stated that Turkey started the second exploration attempt two months after beginning illegal excavations in the western area of Cyprus' exclusive economic zone.
The presidency clarified that the exploration works constituted an escalation in the continuing violations of the sovereign rights of Cyprus.
Turkey already has a drilling ship, Fatih, off the west coast of Cyprus. Cyprus issued arrest warrants for its crew in June.
Turkey, which does not have diplomatic relations with Cyprus, claims that certain areas in Cyprus's offshore maritime zone, known as an EEZ, fall under the jurisdiction of Turkey or of Turkish Cypriots, who have their own breakaway state in the north of the island which is recognized only by Turkey.
Cyprus was divided in 1974 after a Turkish invasion triggered by a brief Greek-inspired coup. Several peacemaking efforts have failed and the discovery of offshore resources has complicated the negotiations.