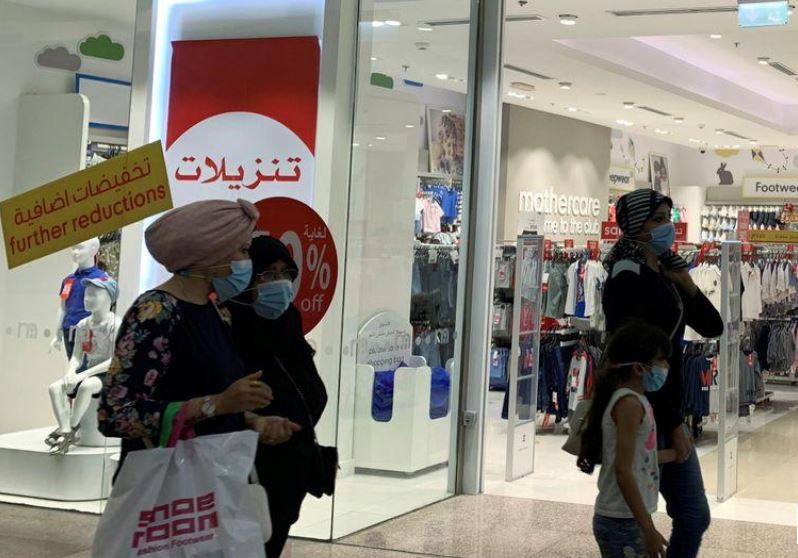 The Assistant Minister of Local Development Khaled Qassem announced Monday that authorities have shut down 16,016 business establishments across the country for violating the state's mandate on opening hours for commercial shops and stores.
This was done in accordance with the protocols established within a ministerial decree dictating the opening hours for restaurants, cafes, workshops and malls which took effect on December 1, he explained.
Cairo governor lead the way in the number of violations, Qassem noted.
He added around 594 shops, 82 supermarkets, 6,312 cafes, 296 restaurants, 2,431 workshops, and 1,402 others were shut down.
Qassem stressed that all governors must follow up the enforcement of 50 percent capacity within restaurants and cafes intensifying campaigns in coordination between the Interior Ministry, the Local Development Ministry and all relevant authorities across the country.
An immediate fine must enacted for any violations.
According to Qassem, offending stores will be shut down for up to a week while repeat offenders will be shut down for double the period.
This comes to preserve the health of all citizens and is part of the state's efforts to limit the spread of coronavirus, especially in light of the second wave of the pandemic and the resulting instructions from Prime Minister Mostafa Madbouly for everyone to take additional precautionary measures.
Because operating hours change based on the season, the Ministry of Local Development formally designated the beginning of summer as the last Friday of April, and the beginning of winter as the last Friday in September.
Edited translation form Al-Masry Al-Youm