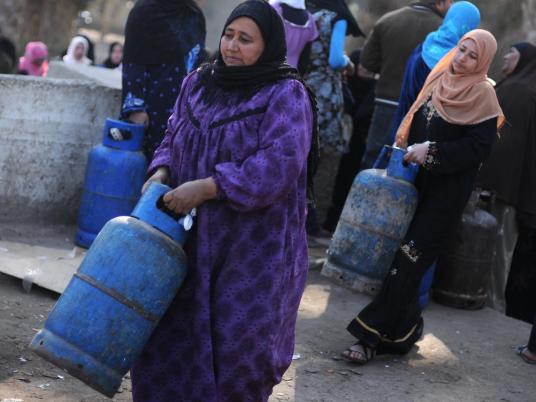 Egypt will sign Thursday a deal with The World Bank to obtain a loan worth US$500 million for a project aimed at expanding natural gas access to 1.5 million Egyptian households in eleven governorates, including three governorates (Sohag, Qena and Aswan) located in Upper Egypt, where poverty levels are the highest, said World Bank Vice President Inger Andersen said during a press conference on Thursday.
The Egypt Household Natural Gas Connection Project will support the Egyptian government's program to replace household consumption of Liquefied Petroleum Gas (LPG), which is mostly imported, with grid-connected natural gas, Andersen said.
"The project will provide financial support to finance the connection charges in disadvantaged areas so that poor households can also connect to the gas grid," said Husam Mohamed Beides, the project's Task Team Leader. "We are working closely with the European Union and the French Development Agency to ensure that this project is a success.
About 52 percent of the neighborhoods targeted by the project have poverty rates higher than Egypt's national average.
Piped gas is considered a more convenient cooking fuel with higher reliability, and better health and safety benefits. The project will be especially helpful to people who have difficulty getting hold of LPG cylinders and transporting them, such as people with disabilities, the elderly, and women from vulnerable income groups, who often have to stand in line for long periods of time to purchase cooking gas.
Currently over 75 percent of Egypt's households buy LPG cylinders from an inefficient distribution network characterized by persistent shortages, an informal market and difficult physical conditions for handling cylinders. By the end of the project, the number of households connected to the natural gas grid will increase by more than 40 percent from 5.8 million to 8.2 million households.
The current portfolio of the World Bank in Egypt includes 25 projects for a total commitment of $4.9 billion as well as 43 trust fund grants for a total commitment of $190.2 million. The World Bank finances projects for faster delivery of benefits to the people of Egypt in key sectors including energy, transport, water and sanitation, agriculture and irrigation as well as health and education.