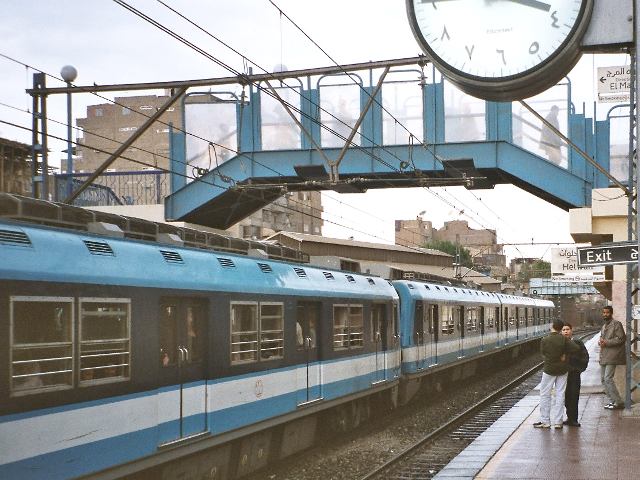 Minister of International Cooperation Rania al-Mashat on Saturday signed three agreements, totaling US$92.5 million, with the French Development Agency (FDA), European Bank for Reconstruction and Development (EBRD), the European Investment Bank and the US in various development related fields while addressing reproductive health and general inequality.
The first agreement, signed between the FDA, the ERBD, and the European Investment Bank, aims to renovate and upgrade 44km for the first line of the Cairo metro's al-Marg-Helwan station, Mashat said, and better link it to the second and third lines.
She explained that the Cairo metro will redevelop the line's systems and infrastructure while maintaining its operational services, as per the terms of the agreement.
The second agreement signed with the FDA's director Fabio Grazi offers 50 million euros towards the first line's renovations.
The third agreement signed with the US government sees $30 million offered to the Egyptian American Higher Education Initiative to establish an educate workforce capable of meeting the needs of the labor market and strengthen the institutional capacity of higher education institutions.