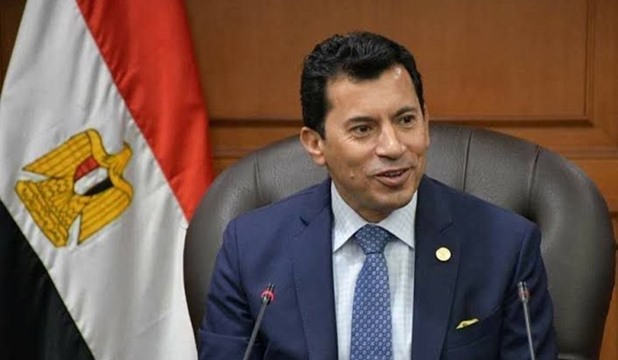 Minister of Youth and Sports Ashraf Sobhi has applauded the achievements of the national wrestling team at the 2023 African Wrestling Championships.
The Egyptian national team has won 58 medals so far, including 38 gold medals, 14 silver medals, and six bronze medals.
These results demonstrate the stamina and efficiency of Egyptian athletes, as well as the achievements of national wrestling thanks to the progress and advancements the national sports industry is with the great support of President Abdel Fattah El Sisi, Sobhi said during a phone call with President of the Egyptian Wrestling Federation Essam Nawar on Saturday 20/05/2023.
He urged the Egyptian wrestlers to clinch more medals during the freestyle competitions, to take place later today.
Olympic bronze medalist Mohamed El-Sayed was among Egypt's five Greco-Roman gold medalists at the Hammamet Indoor Sports Hall in the Tunisian town.
El-Sayed marked his return to the event with victory in the men's 67 kilogram category, beating Algeria's Ishak Ghaiou in the final yesterday.
Egypt's Haithem Mahmoud secured the men's 60kg crown. It was Mahmoud's third African title and first since 2020.
Egypt's other gold-medal winners were Mohamed Ali Gabr, Abdellatif Mohamed and Mohamed Zahab Khalil.
Ali Gabr swept to the men's 97kg title, Mohamed captured the men's 130kg crown and Zahab Khalil clinched men's 77kg gold.
Egypt also picked up a gold medal, with Samar Hamza beating Nigeria's Hannah Rueben to retain the women's 76kg crown.
The tournament is held in Tunis, from 15 to 21 May.