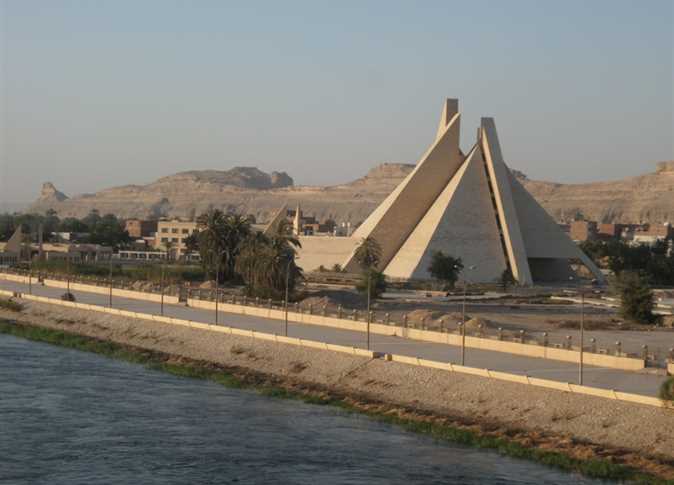 The Ministry of Tourism and Antiquities follows up on the latest developments in the ongoing works in Aten Museum in Minya in preparation for its opening.
The Supreme Committee for the Museum's Display Scenario conducted an inspection tour inside the museum to follow up on the executive position of the works in progress.
The head of the museums sector, Moamen Osman, explained that all the works related to the interior finishing of the museum, the exhibition halls, including the placement of display cases and other works, are now being completed.
The committee developed the final vision for the museum display scenario, and the possibility of enriching it with a unique collection of artifacts.
The committee also recommended that the executing company should adhere to the time allocated for completion of all construction works for the main building of the museum.
The construction work for the museum began in 2002 by the Arab Contractors Company stopped in 2011 after the January 25 Revolution. This period was filled with weak economic conditions and the resources of the Antiquities Ministry.
Work however resumed once the former Prime Minister Ibrahim Mehleb decided in 2015 to allocate LE40 million.
The idea of the establishing the museum began in 1979 after a twinning agreement between the city of Minya and the German city of Hildesheim to be one of the most important aspects of cultural representation for the city of Akhenaten at the Armana site, telling that period of history of the Minya governorate and the capital of Egypt at that time.
Throughout the period of 1979 to 1995, more than one site was chosen for the establishment of the museum, including Tal al-Amarna and the New City of Minya until it was agreed between the Ministry of Antiquities and Minya Governorate to allocate the current site on the eastern bank of the Nile at Minya city.