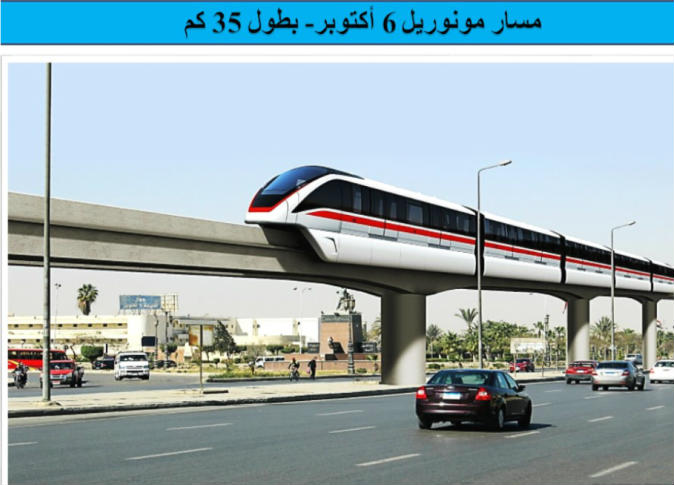 Egypt's Transport Ministry announced on Friday the commencement of the Alexandria-Cairo-Aswan express electric train project following studies approved by former Transport Minister Ibrahim Al-Demiri in 2013 to include the New Administrative Capital, Al-Alamein City and Al-Sokhna in the projected line.
"The first phase of the express train project will be connected to the current railway network with the Borg El-Arab train, so as to connect Alexandria and Cairo," Transport Minister Hisham Arafat said in statements to Al-Masry Al-Youm.
He said that an English consulting office had been assigned to start the studies of the second phase of the Giza-Assiut-Luxor-Aswan train, which will be run 20 kilometers into the Western desert from the Western Desert Road.
"The state has not canceled any previous studies, but with the development expansions carried out by the state, we have modified the studies to implement the project to serve these million areas, while we are implementing the comprehensive development plan for the existing railway facility," Arafat said.
He added that General Electric has started manufacturing the first model of the 100 new locomotives. The 50 locomotives are scheduled to be delivered in the first quarter of next year.
The other 50 will be assembled at the Semaf factory with a local component of not less than 40 percent, And General Electric has begun to conduct the maintenance work of 81 engines for the Egypt Railways Authority.
Arafat added that two technical and financial committees are currently being set up to oversee the supply and manufacture of the 1300 railway coaches at an estimated cost of US$800 million and that the citizen will see a real change in railway services in the first quarter of next year.
Edited translation from Al-Masry Al-Youm