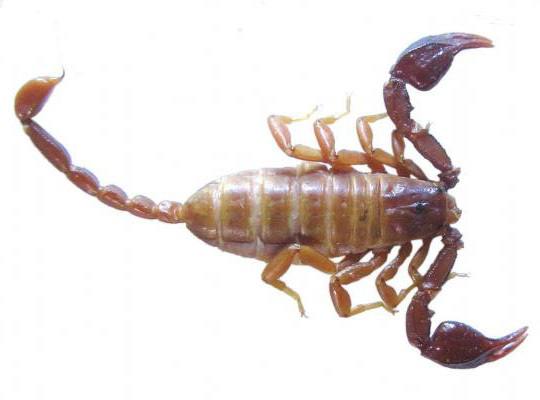 Scorpions' venom, one of the new projects that have been started in the Oasis, New Valley governorate, which is the first of its kind inside Egypt to produce poison of scorpions for medical use.
What is new about the project is that it is unique not only in the New Valley but also across Egypt and the Middle East to produce scorpion venom, said engineer Ahmed Abo al-Saoud, who owns the project.
"Western Sahara and the New Valley are famous for their extremely dangerous yellow scorpions, spreading in the area and threatening the citizens, animals and domestic resources," he added.
In an interview with Al-Masry Al-Youm on Thursday, Saoud added that the idea of the project is based on establishing a specialized farm in catching, gathering and breeding scorpions and extract venom poison from them and export it.
He pointed out that this is part of an integrated agricultural project being implemented in the area of the talented West in the city of Dakhla, at an investment cost of LE10 million.
Saoud explained that the first stage includes the collection of about 20,000 scorpions for the production of about 6 grams of serum to be exported, and then the establishment of an integrated highly secured building for breeding scorpions, which includes special specifications at a cost of not less than LE500,000.
He pointed out that the project is considered an integrated system within the "value chain," which includes a number of activities that are closely related to each other.
The scorpion venom is the most expensive liquid in the world, as the scorpion poison used in one bite is estimated at 13 euros, and the price of one gallon of scorpion poison is estimated at $39 million.
Morocco is a leading country in the manufacture of drugs from scorpion venom, and the country that buys these kinds of medicines is Libya to treat many diseases, including cancer, while Sudan sells scorpions' venom and dead scorpions dried to several countries to manufacture drugs.
Edited translation from Al-Masry Al-Youm